Is Philip May a sex symbol in China? UK PM finds unexpected secret weapon in 'handsome' husband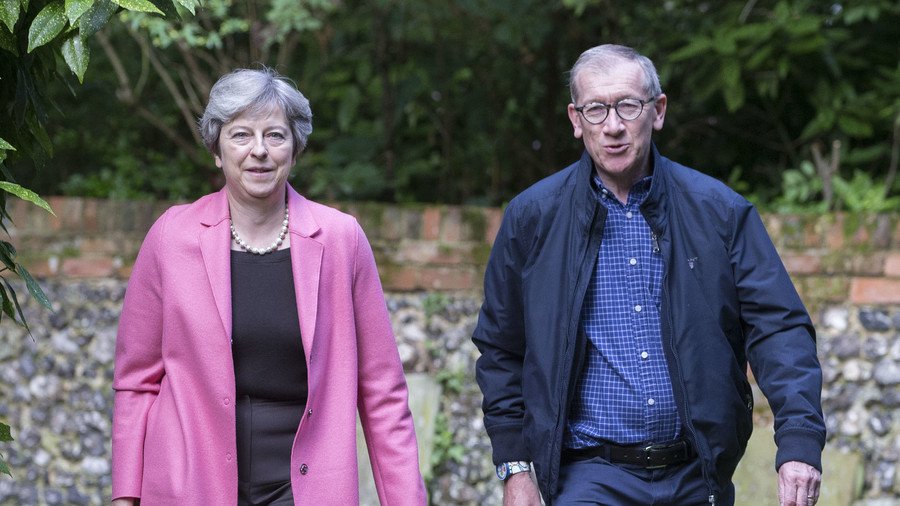 Theresa May is finding it pretty hard to charm her way to diplomatic success across Europe, but Beijing may be about to open its heart to her after she unveiled a secret weapon in China – her "handsome" husband.
The British press has not been easily swayed by the first couple but editorials in the east have praised the prime minister's spouse.
After the pair's arrival in the country, where May is on a mission to woo the Chinese amid Brexit trade fears, a number of news outlets focused on her partner of more than 30 years.
The Xinhua News Agency says "like most female leaders' husbands, the 'First Gentleman' is known for his modesty," while popular news website the Paper notes that he is "very low-key, stays away from the media and the public eye."
The Sina Weibo social media platform said Philip, a British investment relationship manager, is "a very handsome gentleman."
Theresa, who is famous for her outlandish leopard print shoes and expensive leather trousers, also won fans.
Students told the same outlet they are big admirers of "Auntie May," with one of them praising her for "having a good sense of fashion."
According to the BBC, "extensive editorials" laud the couple and explain why they are in support of the Downing Street duo.
In Britain, however, they have not been so lucky. Last year, one news outlet reported Mr May was nothing short of utterly ordinary.
A Guardian columnist wrote: "He seemed to be able to don a mantle of such extreme ordinariness that he might as well not have been there."
"The truth is that Philip and Theresa May give off a faint and not unattractive air of earnest bookishness. People who encounter them in a non-political capacity speak warmly of their human qualities."
Chinese President Xi Jinping met with Theresa May this week as she reportedly looks for a free trade deal with the nation on course to be the world's biggest economy.
Britain sends just 3 percent of its exports of goods and services to China, something which May will be looking to boost with the 50 representatives she has taken with her.
The annual value of UK-China trade is about $84 billion, much less than the $211 billion in trade between Germany and China.
Like this story? Share it with a friend!
You can share this story on social media: