Brexit minister madly backpedals after leaked impact study signals disastrous EU departure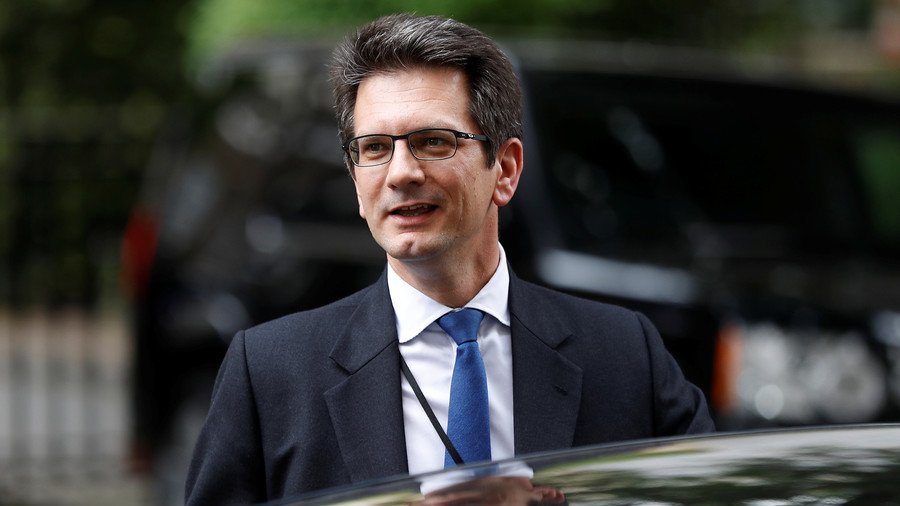 Despite a leaked economic analysis that spells doom for post-EU Britain, Brexit minister Steve Baker insists that all is well; the sky is not going to fall, the ship is not sinking, and economic forecasts are "always wrong."
The leak of Tuesday's explosive economic analysis, entitled 'EU Exit Analysis – Cross Whitehall Briefing,' has MPs up in arms. All three scenarios, which analysts deemed to be the most likely outcomes if the UK leaves the EU, forecast a slump in growth in all areas of the UK's economy.
So is Baker's head very firmly buried in the sand? Nearly 50 other ministers, including some Tories, seem to think so.
47 MPs from various parties have signed an open letter to Brexit secretary David Davis calling for the Brexit impact report to be made public. Signatories to the open letter include Tory MPs Ken Clarke, Anna Soubry, and Antoinette Sandbach.
Although many MPs seems to be panicking about what a post-EU Britain will actually look like, Brexit minister Steve Baker has poo-pooed the leaked report's findings during Tuesday's Commons debate.
Baker, infuriating the Whitehall workers who compiled the Brexit assessment, told Commons that he was "not able to name an accurate forecast, and I think that they are always wrong," completely dismissing the leaked study's findings. He also called media reports on the leaked assessment a "selective interpretation" of the economic findings.
The Brexit minister went on to say that the government cannot be expected to make economic impact assessments public when it comes to delicate negotiations such as Brexit… which suggests that the public will not know what effect the departure from the EU will have until the UK is in the thick of it.
"All members of this house must surely agree that the government cannot be expected to put such analysis into the public domain before that analysis has been completed," Baker said.
"Furthermore, the government cannot be expected to publish that analysis while the negotiations continue, which would surely harm the national interest.
"Parliament has rightfully agreed that ministers have a duty not to publish anything that could risk exposing our negotiating position."
Labour MPs have said that Baker should publish the report immediately, with Labour chair of the Commons Brexit committee Hilary Benn stating that "a lack of transparency is not in the national interest."
Scottish First Minister Nicola Sturgeon boldly accused the Conservative party of a cover-up.
"For months, Theresa May's government have refused to produce any detailed analysis of the potential impact of various Brexit scenarios – now we know why they have so desperately engaged in a cover-up," she said.
Think your friends would be interested? Share this story!
You can share this story on social media: