'Drug dealing' Hezbollah must be banned in the UK, US counter-terror expert claims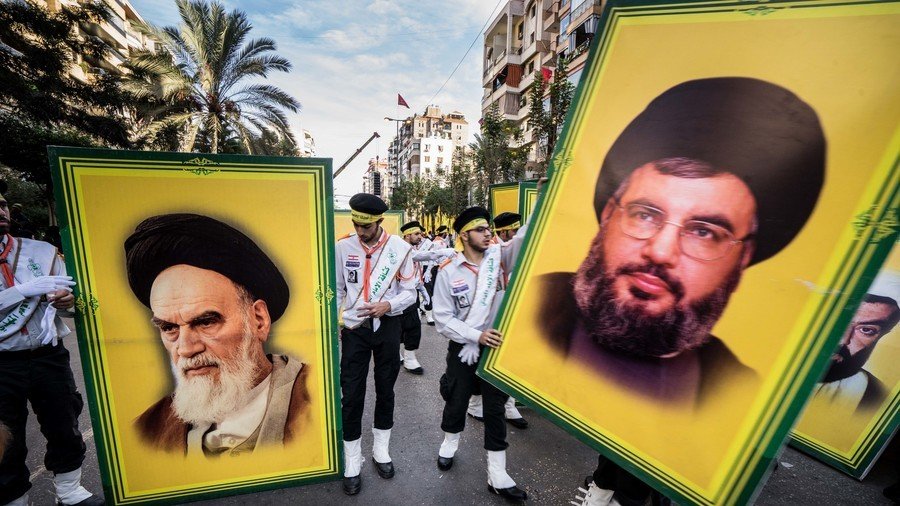 A US counter-terrorism expert has accused Lebanese group Hezbollah for "engaging in criminal conduct" in the UK. Dr Matthew Levitt has said that London "has a Hezbollah problem" and the group's partial ban was not working.
Former FBI agent, Levitt believes that the partial ban, which prohibits the military wing of the group while allowing the political entity, is failing. He calls for the UK and EU to adopt the US' prohibition of the group in its entirety, labelling it an organisation with ties to terrorism.
In his in article for the Study of Radicalisation at King's College London, Levitt stated that the situation has led to Hezbollah carrying out illegal activities including fundraising for military campaigns, money laundering and drug trafficking in the UK as well as other European countries. While the group's presence in the UK, according to Levitt, is undermining British interests abroad.
Levitt argues that Hezbollah associates located in the UK "laundered 30,000 British Pounds for a U.S. Drug Enforcement Administration (DEA) undercover agent posing as a narcotics trafficker." Adding that a "UK-based Hezbollah associate also discussed distribution of cocaine shipments with the undercover agent, and requested to purchase kilogram quantities of cocaine."
Levitt writes: "Hezbollah called the UK and EU's bluff and has continued engaging in terrorist and criminal activities notwithstanding the ban of parts of the group".
"Protesters waving Hezbollah flags on the streets of London argue they are only demonstrating support for Hezbollah's political wing, not its terrorist wing, though the group's militants and politicians all fly the same flag featuring a machine-gun front and centre" Levitt wrote. Hezbollah flags are regularly flown at the annual Al Quds march and at demonstrations against Israel's occupation of the Palestinian territories.
Levitt's article come ahead of a parliamentary debate, in which MPs will discuss banning the Lebanese organisation entirely. The debate was triggered by the Labour MP for Enfield North, Joan Ryan, who is the chairwoman of the Labour Friends of Israel group. The group believes that Hezbollah should be banned in the UK all its forms.
Hezbollah denies any connection of criminality.
Think your friends would be interested? Share this story!
You can share this story on social media: