May to target social media giants by calling for investors to stop funding 'harmful content'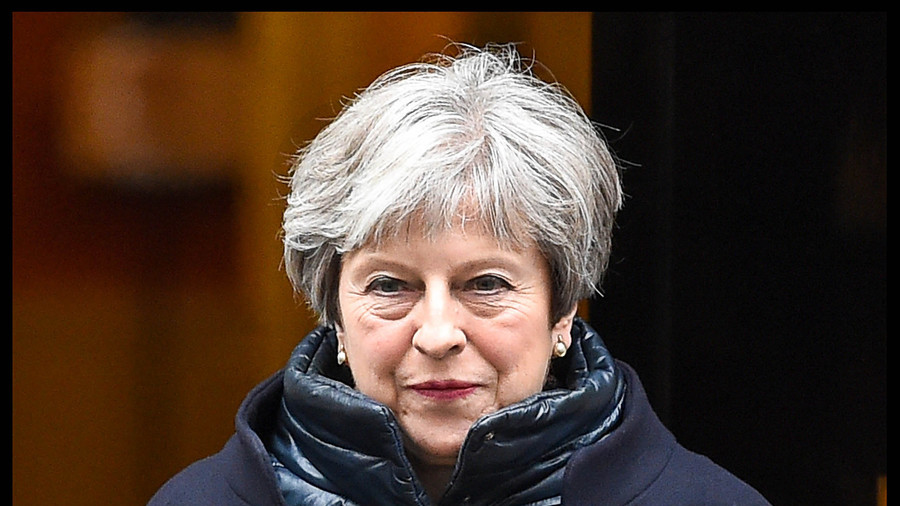 Prime Minister Theresa May is expected to call on investors to pull the plug on social media giants for their failure to clear their platforms of "harmful" content when she addresses the World Economic Forum in Davos, Switzerland.
The Tory leader, who has previously admonished internet giants such as Facebook and Google over their failure to clampdown on extremist content online, will argue in her speech that stakeholders have the power to "make a big difference."
According to The Independent, she will cite Telegram as a messaging platform that has taken initiatives to censor extremist content. The PM will also acknowledge shareholders of Facebook and Twitter, who recently demanded an end to secrecy about sexual harassment, fake news and hate speech on their platforms.
"Investors can make a big difference here by ensuring trust and safety issues are being properly considered. And I urge them to do so," the prime minister is expected to say.
Calling for a coalition of forces to eradicate the spread of hazardous content, she will say: "We also need cross-industry responses because smaller platforms can quickly become home to criminals and terrorists.
We have seen that happen with Telegram. And we need to see more cooperation from smaller platforms like this. No one wants to be known as 'the terrorists' platform' or the first-choice app for pedophiles.
"Second, investors can play a vital role by considering the social impact of the companies they are investing in. They can use their influence to ensure these issues are taken seriously," the PM will say, as she addresses the global elite gathering for the annual event in the Swiss mountains.
It comes after the PM lashed out at social media giants just a few days after an Islamic State-claimed attack at Parsons Green tube station, London injured dozens. She told companies to remove all terrorist propaganda from their platforms within two hours of it appearing online or risk hefty fines.
At the time, Home Office analysis showed that Isis shared 27,000 links to extremist content in the first five months of the 2017 and, once shared, the material remained available online for an average of 36 hours.
Besides seeing the time cut from 36 to two hours, the PM, who was speaking at a UN meeting in New York alongside French President Emmanuel Macron and Italian Prime Minister Paolo Gentiloni, said she would ultimately want social media firms to come up with technology preventing the content being shared in the first place.
If you like this story, share it with a friend!
You can share this story on social media: