Act to tackle 'inequality crisis' as a billionaire is created every two days - Oxfam (VIDEO)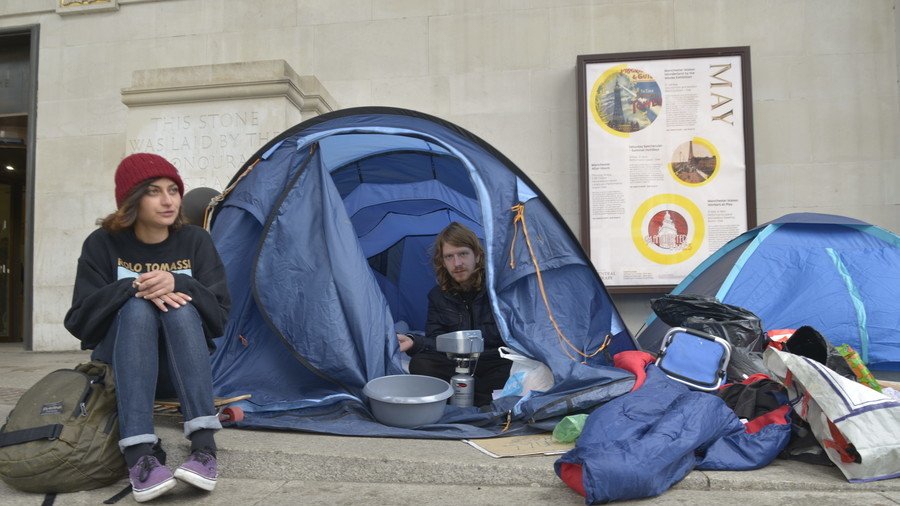 Urgent action must be taken to tackle the widening gap between the world's super rich and its poorest, leading development charity Oxfam told RT.
Just as the global elite gathers for this year's World Economic Forum (WEC) in Davos, Switzerland, Oxfam has released a damning report claiming a new billionaire is created every two days, when the bottom 50 percent has seen no wealth increase whatsoever.
Think your friends would be interested? Share this story!
The 'Reward Work, Not Wealth' report claimed the richest one percent saw 82 percent of the world's overall wealth. Put into perspective, 42 of the world's richest men hold the same amount of the poorest 3.7 billion.
The charity's head of campaigns, Nick Briar, told RT that poverty will never be eradicated unless wealth is appropriately redistributed.

"If you're one of the world's billionaires the economic system is working spectacularly well, and they're making more money than ever before," Briar said. He said the poorest remain stuck in their "trap."
Briar claimed that redistribution could come about through effective taxation. The money retrieved could then be invested on health care, education and social protection.
He also called for a clampdown on tax evasion and on companies to cut down on bonuses and dividends, "choosing to spend that money instead on higher wages for low-paid workers."

"That is the kind of choice companies could make if they wanted to," Briar said.
But not everyone backed Oxfam's report. The pro-free market Institute of Economic Affairs claimed reducing the wealth of the rich will not facilitate redistribution.
Mark Littlewood, the think-tank's director general, said: "Oxfam is promoting a race to the bottom. Richer people are already highly taxed people – reducing their wealth beyond a certain point won't lead to redistribution, it will destroy it to the benefit of no one.
"Higher minimum wages would also likely lead to disappearing jobs, harming the very people Oxfam intend to help," Littlewood said, according to the Guardian.
Briar retorted saying that "capitalism without checks" can ultimately lead to an "inequality crisis."
The Oxfam representative called for companies and governments to take action "to ensure that the economic growth we have is shared out more equitably."
Warning about a failure to tackle the widening gap between rich and poor, Briar said: "What we see is for all of us around now and for future generations, as more and more wealth is passed on from the rich to their heirs, on the other end of the scale poorer people are passing on poverty to theirs, so it is a trap that in society we are caught in at the moment."
Meanwhile, Labour's Shadow Chancellor John McDonnell has opened himself to accusations of hypocrisy as he announced his own participation at the WEF.
A spokesman said McDonnell, who has previously praised striking workers for spitting in their bosses' tea, would attend to spell out "Labour's vision for an alternative economic approach to replace the current model of capitalism that has failed the many and led to an unsustainable concentration of wealth and power in the hands of a few."
'Ordinary people,' critics argue, are likely to be the last thing on the minds of Davos attendees.
Think your friends would be interested? Share this story!
You can share this story on social media: