60 firefighters tackle huge blaze at Nottingham train station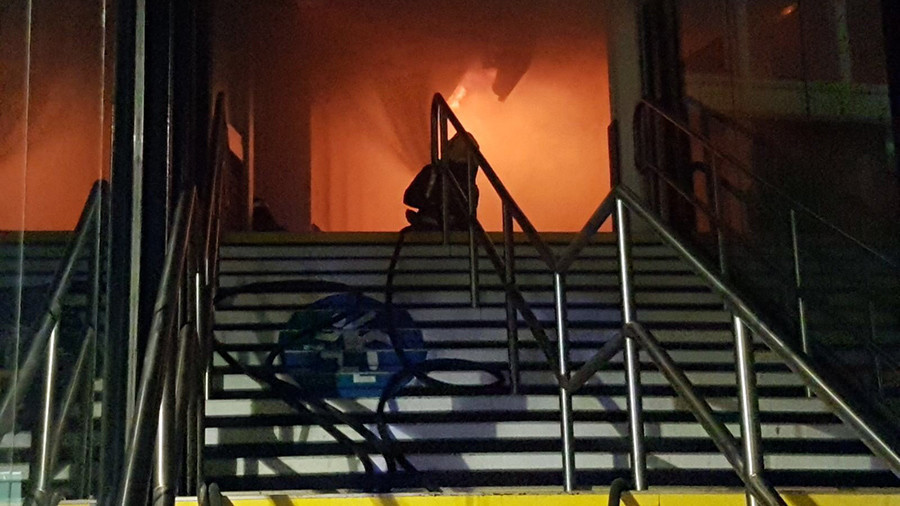 Sixty firefighters are tackling a "fully developed" blaze on the "main concourse" of Nottingham railway station, where flames have reportedly "spread to the roof."
Nottinghamshire Fire and Rescue Service tweeted that crews are "working to stop the fire from spreading." Ten fire engines are at the building, which has been evacuated. No injuries are reported.
The railway station was originally built in 1848 and is a landmark, Grade II listed building.
Bryn Coleman, incident commander for Nottinghamshire Fire and Rescue Service, told the BBC: "Unfortunately the fire is spreading to the roof void of the new section of the train station, and it's now travelling across the main concourse area across the main lines into Nottingham train station.
"We've got in the region of 60 firefighters here at the scene and we're fighting the fire from inside the building using breathing apparatus, hose reels and jets. But it is quite a significant incident we're dealing with this morning."
Asked how long the situation will continue, the commander added: "From a firefighting point of view it's going to be a considerable amount of time. In terms of the impact to rail traffic, that will be an issue for Network Rail. But our crews are working in quite arduous conditions at this time to try bring the fire under control, and that's the focus of our attention at this time."
A spokeswoman for East Midlands Ambulance Service said "we are aware of the incident and, at the minute, there are no reported casualties. We have a clinical manager and specialist paramedics at the scene."
Mandatory Credit: Jason Angelo
You can share this story on social media: