Freedom of speech? Liberal Twitter battle over Virgin Trains ditching the Daily Mail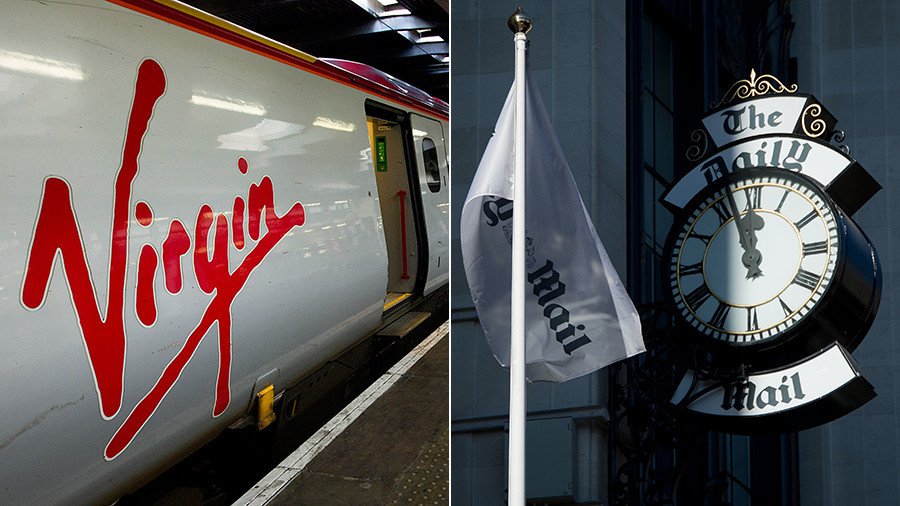 Virgin Trains' decision to stop selling the Daily Mail has exposed divides in the UK liberal Twittersphere, with LBC radio firebrand James O'Brien and Blairite columnist David Aaronovitch battling on the social media platform.
The issue of freedom of speech was at the centre of the debate, with Aaronovitch dubbing Virgin's decision "an act of censorship" against the British paper, tweeting "On their own admission they are not selling something they sold before mainly because they don't like what it says."
O'Brien challenged the writer, questioning whether Aaronovitch meant for companies to be "compelled to sell things they don't want to."
After being attacked, The Times columnist cited previous incidents of censorship, namely the initial banning of GBT publication 'The Gay News' by retailer WH Smith in the 80s.
O'Brien also faced criticism when he asked his followers whether the Mail and then-owner Lord Rothermere "had continued their passionate support for Hitler" would there have been the same objection to "retailers refusing to sell it." TV critic Kevin O'Sullivan took the bait, asking O'Brien: "Do you want freedom of speech or not? If you don't, all aboard the Virgin Express!"
The issue of freedom of speech has long been a point of contention in the UK, where it is not enshrined – or at least paid lip-service – in the constitution, as it is in the US.
Virgin's decision to stop carrying the Daily Mail was, according to a company memo, due to "considerable concern raised by colleagues about the Mail's editorial position on issues such as immigration, LGBT rights, and unemployment."
In response the paper accused the rail franchise "disgraceful," a spokesperson saying that the rail service was "censoring the choice of newspapers it offers to passengers."
Some Twitter users felt that the Mail and its supporters were missing the point.
You can share this story on social media: