Look out Nazanin, Boris is trying to help again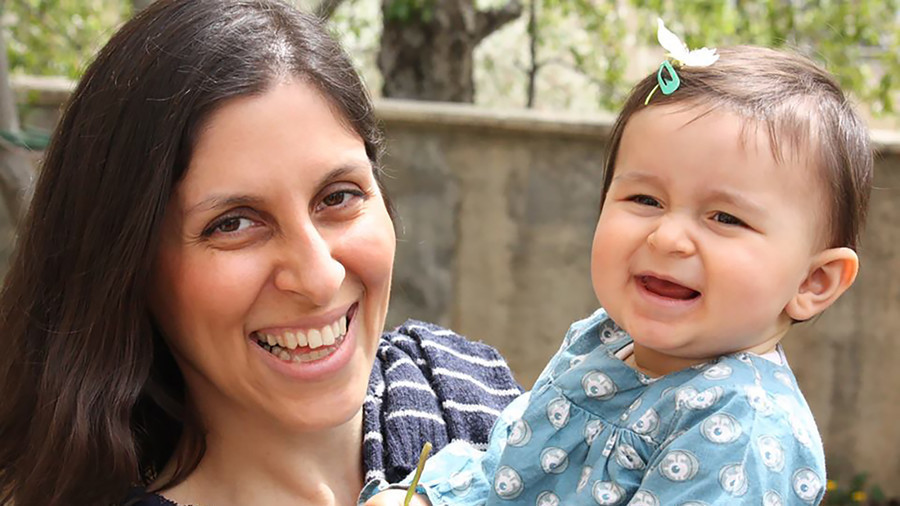 Gaffe-prone Foreign Secretary Boris Johnson is coming to the rescue of Nazanin Zaghari-Ratcliffe once more. The British mother jailed in Iran may be wary, as Boris' last attempt to assist almost bought her five extra years inside.
Johnson will again wade into the case of the mother-of-one accused of spreading hate against the state of Iran, months after he wrongly told parliamentary committee she had been training journalists. Iran took the comments as further "evidence" against Zaghari-Ratcliffe, and subsequently called the prisoner back to court. The family claims she was on a holiday when she was arrested in Tehran in April 2016.
BoJo will meet with his Iranian counterpart, Mohammad Javad Zarif, as both are attending a Brussels summit on Iran's nuclear deal. The meeting of Johnson and Zarif will be second time in two months the pair have addressed the Zaghari-Ratcliffe case.
The charity worker, 39, has been in prison for 21 months, where she was subjected to "intense interrogation" for the first two months of her time, according to her husband. Her mental health is said to be deteriorating.
After Johnson's meeting in December Iran's prison database listed her as eligible for release.
Husband Richard Ratcliffe told the BBC in December: "We're trying not to get too up or too down and just keep battling on."
Johnson said he would use the opportunity to speak to Tehran's foreign minister Mr Zarif about "all of our Iranian dual-national consular cases."
There are believed to be to 30 dual nationals from Britain and other Western nations currently serving prison time in Iranian jails.
Beyond addressing the case, Johnson is expected to reiterate the UK's support for the Iranian nuclear deal. The deal, struck in part by Zarif along with his Russian and US counterparts, was recently derailed by President Trump's announcement that the US was to pull out of the agreement.
The White House walked away from the Joint Comprehensive Plan of Action (JCPOA), signed in 2015 to stop the acceleration of Iran's nuclear program.
In return for lifting sanctions and unfreezing assets the nation imposed restrictions on the use of nuclear facilities and access to UN inspectors to their nuclear facilities.
Mr Johnson said the deal brought "security and prosperity" to Iran and the wider world.
"The UK has always been clear: The Iran nuclear deal is a crucial agreement that makes the world safer," he said.
You can share this story on social media: