Toby Young resigns from university regulator over 'ill-judged' sexist tweets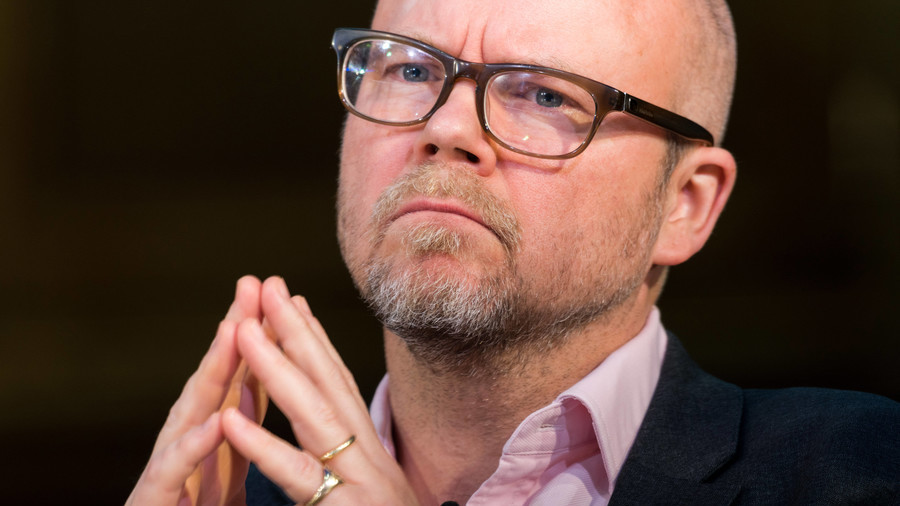 Journalist Toby Young has resigned from the board of a new higher education watchdog. His resignation comes after mass public outcry over his past disparaging comments about "poor" students, women, and the disabled.
In an open letter to the Spectator, Young said his appointment had "become a distraction" from the "vital work" of the new Office for Students. It was created to hold universities to account on issues like vice chancellors' pay and free speech on campus, and can fine universities which fail to meet the required standards.
Young, who had drawn ire from the public over his numerous unsavory comments about the breasts of MPs and TV personalities, the appearance of working class students at Oxford, and disabled access to public buildings, spent only a week in the role.
A petition calling for his firing has amassed nearly 220,000 signatures in only six days.
In his letter, Young explained why he had decided to stand down from the Office for Students. "My appointment has become a distraction from its vital work of broadening access to higher education and defending academic freedom. Education is my passion and I want now to be able to get on with the work I have been doing to promote and support the free schools movement," he wrote.
"These schools have already done a huge amount to raise standards in some of England's most deprived areas and the next challenge is to extend those benefits to every area of educational underperformance."
After a campaign by the public, Toby Young has finally quit his role on the Office for Students board. We will remember though that @theresa_may didn't have the guts to sack him, just as she doesn't have the guts to sack Jeremy Hunt

— Will Black (@WillBlackWriter) January 9, 2018
Justine Greening is a Tory who votes for Tory policies. But this is a party which sidelines a gay woman while finding a place for Toby Young, someone who spews misogyny and homophobia and jokes about masturbating over starving African children. All you ever need to know.

— Owen Jones🌹 (@OwenJones84) January 8, 2018
Young then took on his naysayers, writing that the beastly image of him drew by social media was simply "unrecognisable" and untrue. "The caricature drawn of me in the last seven days, particularly on social media, has been unrecognisable to anyone who knows me," he said.
"I am a passionate supporter of inclusion and helping the most disadvantaged, as I hope my track record of setting up and supporting new schools demonstrates. But some of the things I said before I got involved in education, when I was a journalistic provocateur, were either ill-judged or just plain wrong – and I unreservedly apologise," he added.
You can share this story on social media: