Winging it: Impatient Ryanair passenger bails out of emergency door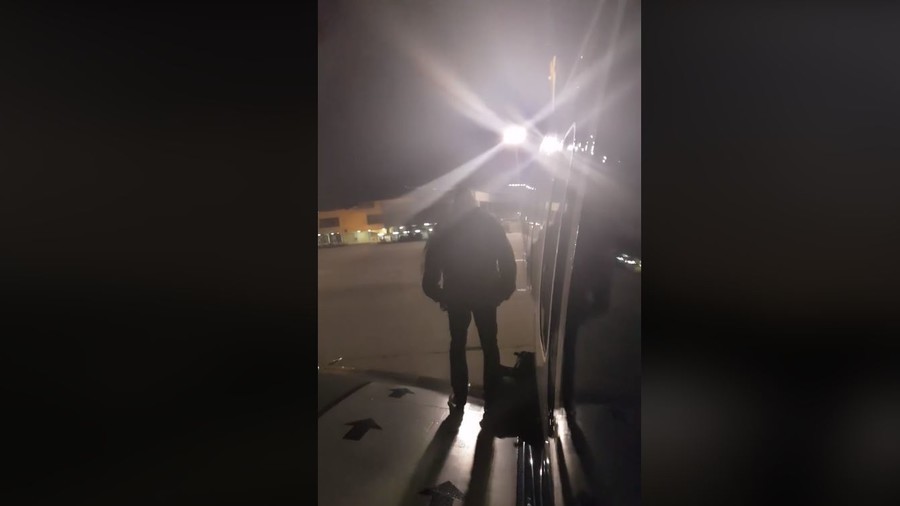 An impatient Ryanair passenger flung open an emergency door and exited onto the wing of a plane instead of using the usual flight bridge. Airline staff aboard the UK flight were forced to call the police over the incident.
It is understood that the 57-year-old Polish man had grown fed up of being on the plane after the aircraft was delayed for an hour at London's Stansted Airport.
Once he had reached his destination - Malaga Airport in Spain - passengers were reportedly made to wait on the plane for half an hour with no explanation from Ryanair - so one man decided to take his destiny into his own hands.
He grabbed his carry-on luggage and took to the wing of flight FR8164. "This man decided he wasn't going to wait any longer," fellow passenger Fernando Del Valle Villalobos told the Mail Online.
"He activated the emergency door and left, saying: 'I'm going via the wing.' It was surreal. He was sat on the wing for quite a while until the crew managed to get him back inside."
Ryanair confirmed the security breach, stating that Spanish police are currently dealing with the rogue passenger.
"This airport security breach occurred after landing in Malaga airport on January 1," the Ryanair spokesman said.
"Malaga Airport Police immediately arrested the passenger in question and, since this was a breach of Spanish safety and security regulations, it is being dealt with by the Spanish authorities."
You can share this story on social media: