#BoycottRyanair: Budget airline roasted on social media over flight cancellations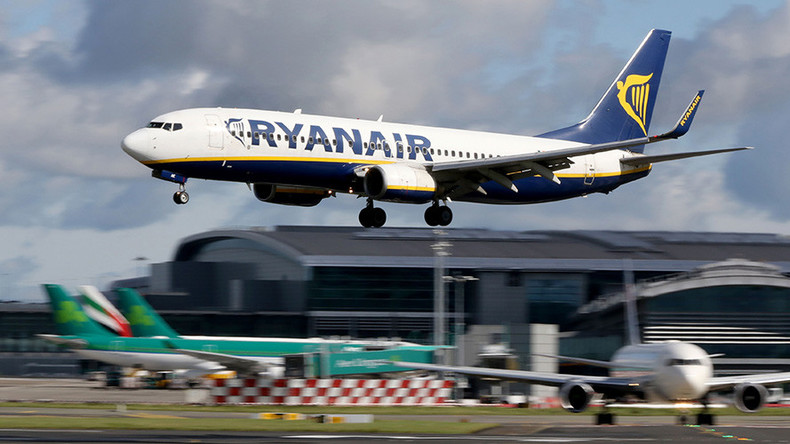 Passengers left stranded by Ryanair's ongoing flight cancellations have taken to social media to demand a boycott of the low-cost airline and its CEO's resignation.
Ryanair on Wednesday announced up to 18,000 flights between November and March will be canceled, concerning 34 routes and affecting almost half a million people.
The flights were canceled after the company announced earlier this month the cancellation of up to 50 flights through October 31, blaming the "messing up" of pilot holiday rosters.
The news has sparked a wave of criticism on social media, with calls to #boycottRyanair.
Some users have gone so far as to say they would rather swim to their destination than use the airline.
Others called for legal action against the company for alleged "fraudulence."
Another Twitter user mocked the claim Ryanair is Europe's favorite airline, accusing it instead of unreliability.
User BadInfluence warned in a tweet: "Don't book with #Ryanair even if flights are cheap.
"They are scamming people misleading them by selling cheap flights and then not honoring the service."
James Jake Donovan mocked Ryanair's failure to organize its staff rota.
"Disgraceful. A shambolic lack of empathy and ownership from an organization that can't even manage an annual leave schedule," Donovan said.
The outrage also targeted Ryanair's chief executive, Michael O'Leary, with users calling for the "obnoxious" boss to resign.
While many passengers have been forced to fork out hefty sums to book alternative flights with different airlines, others are resigned to the fact they won't be seeing their loved ones this Christmas.
O'Leary was accused of "killing Christmas" while "singlehandedly screwing" up the company.
You can share this story on social media: