Huge fireball over UK marks dramatic end to 2017 (VIDEOS)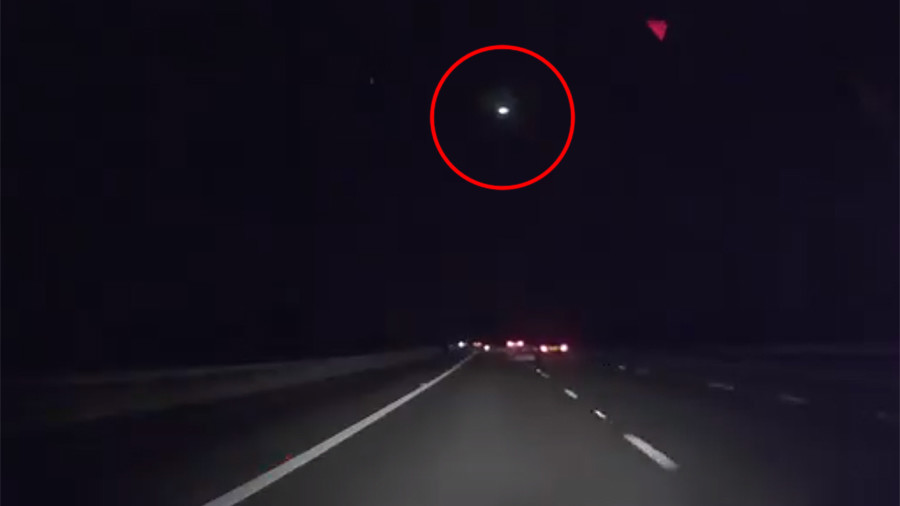 As residents across the UK were finishing last-minute preparations for their New Year's Eve celebrations, many were treated to a spectacular display of extraterrestrial pyrotechnics to end 2017 in style.
At least 679 reports were made to the International Meteor Organization overnight about the eerie emerald-hued visitor, predominantly in England and Scotland.
The object appeared over British skies at approximately 5:33pm local time on December 31, 2017, the UK Meteor Network reported.
"UKMON received over 570 public reports. Many observers reported green color and fragmentation at the end. The meteor was apparently moving quite slowly."
Celebrity physicist Brian Cox also tweeted about the phenomenon.
Over the whole of the U.K. it appears - sad I missed it !

— Brian Cox (@ProfBrianCox) December 31, 2017
The International Meteor Organization ruined all the festive fun and speculation about alien visitors by confirming that the object was indeed a meteor that split in two upon entering the Earth's atmosphere. The annual Quadrantid meteor shower is still underway, running from December 22 to January 17.
You can share this story on social media: