Is it a plane, a bird? Celestial fireball lights up Japanese sky (VIDEOS)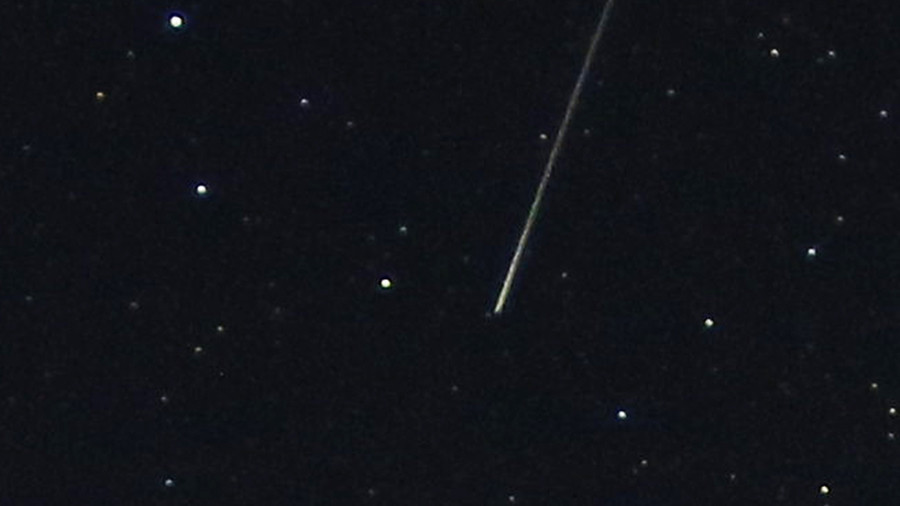 An extraordinary fireball tore across Japan's night sky on November 21, sparking a hive of social media chatter and even police reports. Witnesses ventured guesses as to what the dazzling object was, which remains unclear.
Remarkable footage of the incident was shared online. The International Meteor Organization confirmed receiving two witness reports of the event, and shared several videos of the dazzling occurrence on its website.
Details and photos of the event were also recorded by the SonotaCo Network Japan - a network for sharing details of rare natural occurrences.
The intense light was visible for a few seconds over eastern and western Japan around 9.30 pm, Tuesday, according to The Ashai Shimbun
"It's a fireball ... a big meteor," Chisato Yamauchi, a researcher at Misato astronomical observatory in Wakayama Prefecture, told the news outlet.
However, not everyone was so confident of what the blinding light was. Saitama Prefectural Police received several calls to its emergency hotline from people who saw a "blue light in the sky" reported The Japan Times.
Intensely luminous objects of this nature are rare in Japan, according to the Nippon Meteor Society.
"Such brightness could be observed only a handful of times in any given year." Nippon executive, Yasuo Shiba said.