Meghan Markle must not get royal title – petition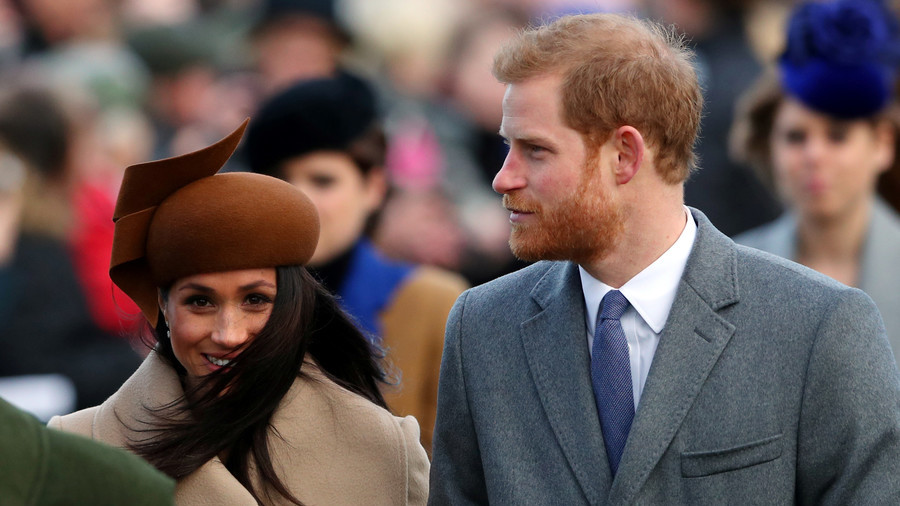 Meghan Markle is "unsuitable" for royalty, according to angry petitioners. They insist she must not get an official title when she marries Prince Harry.
Furious royalists say Markle would bring shame on the royal family as a divorcee who has been outspoken on issues like Trump and Brexit, as well as appearing on TV with little clothing on.
Markle appears to have the backing of the entire royal family, and was the first unmarried partner to receive an invite to Sandringham for Christmas this year.
However, some members of the public are not so taken with her. An online petition is circulating as hundreds try to stop Markle getting a title.
The petition states: "We the undersigned believe that Meghan Markle is unsuitable to be a member of the Royal Family and to have an official position in representing this country.
"She has shown her disrespect for the Monarch and Royal Family by pulling faces and sticking her tongue out to the visitors during her first public appearance with the Queen."
It also claims Markle "showed a lack of respect towards Harry" during a recent visit to Nottingham, but did not explain how. Markle will also not be respected since the 'Suits' actress has been seen scantily clad in magazines and on TV.
"No member of the Royal Family should have naked images of them freely available on the internet as she does," the petition reads.
"Her constant sex simulation makes her a laughing stock and an embarrassment to this country."
The petition alleges divorcee Markle was unfaithful to past partners, and issues a plea to "prevent her from having an official role or title after her marriage to Harry."
The petition was started by a Louise Pawsey and has amassed more than 350 signatories – with a target of 500.
Prime Minister Theresa May, Her Majesty the Queen and Prince Charles will be sent the petition if reaches its target.
Harry and Meghan are expected to become the Duke and Duchess of Sussex, but the order must come from the Queen.
Her Majesty gave the Duke of Cambridge, Harry's brother, his title on his wedding day.
The petition is not likely to have an impact on a smitten Harry, who recently refused to take part in a Boxing Day hunt – for the first time in 20 years since he first took part – because Markle objects to the blood sport.
You can share this story on social media: