US evangelical Christians 'uncritically supporting' Trump, says Bishop of Liverpool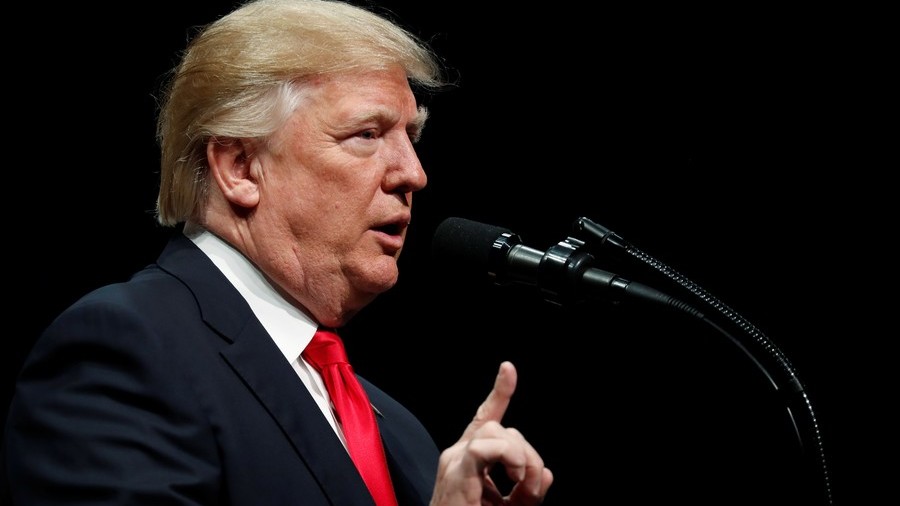 English Bishop Paul Bayes has condemned US religious heads who support Donald Trump, saying they can't justify their Christian faith. Bayes warns pastors "uncritically accepting" things said by the president amounted to collusion.
"Some of the things that have been said by religious leaders seem to collude with a system that marginalizes the poor, a system which builds walls instead of bridges, a system which says people on the margins of society should be excluded, a system which says we're not welcoming people anymore to our country," Bayes, the Church of England Bishop of Liverpool, told the Guardian.
A travel ban currently bars nationals of Chad, Iran, Libya, Somalia, Syria, and Yemen from entering the US. Trump has also backed an immigration overhaul that would end diversity lottery visas and curb the number of refugees offered permanent residency in the US.
Last month, a presidential order to cut funding from US cities that refuse to cooperate with immigration officials and his administration's ban on transgender people from serving in the military were both blocked by judges.
Bayes said people were free to support right-wing populism, but questioned how that would relate to the Christian faith. "Whenever people say those kinds of things, they need to be able to justify that they're saying those things as Christians, and I do not believe it's justifiable."
Bayes added that he regretted that "people who call themselves evangelical in the US seem to be uncritically accepting" positions taken by Trump and his allies. "Some quite significant so-called evangelical leaders are uncritically supporting people in ways that imply they are colluding or playing down the seriousness of things which in other parts of their lives [they] would see as really important."
He stressed that not all evangelicals were Trump supporters, saying there were "many, many Christians who are trying to proclaim the gospel as we've received it, even if that means political leaders have to be challenged."
Bayes' comments follow the Archbishop of Canterbury's Christmas sermon, in which the Most Rev Justin Welby criticized "populist leaders" but did not specifically name Trump. Last month Welby said he could not comprehend the strength of support for Trump among conservative evangelicals in the US. "I really genuinely do not understand where that is coming from," he told ITV.
Last year, the Pope questioned Trump's Christianity over his call to build a border wall with Mexico. Pope Francis said "a person who only thinks about building walls … and not of building bridges, is not a Christian." In response, Trump said: "For a religious leader to question a person's faith is disgraceful. I'm proud to be a Christian."
READ MORE: Brexit & Trump signal return of 'fascist tradition,' says archbishop of Canterbury
According to the Washington-based Pew Research Center, 80 percent of self-identified white evangelical Christians said they voted for Trump in the 2016 election, and three-quarters have since said they approve of his presidency.