Chip shop owner arrested in Christmas terrorism probe was 'radicalized overnight'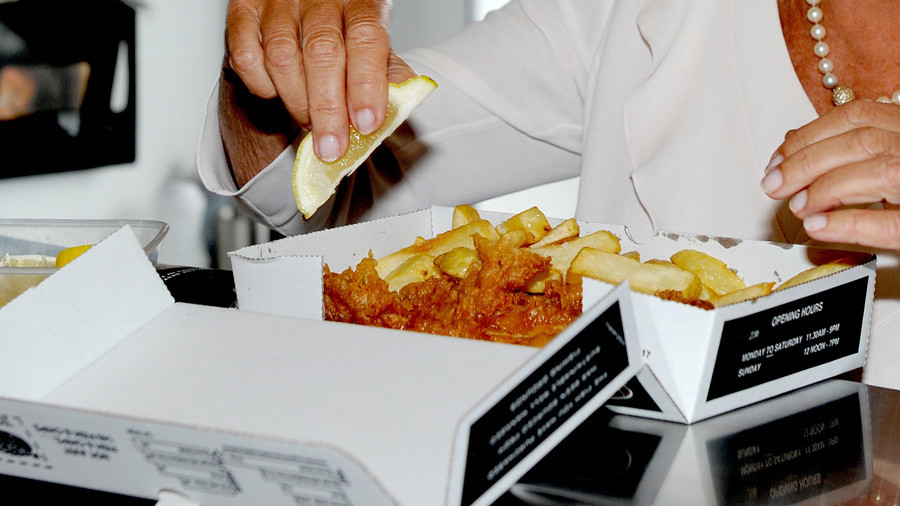 The owner of a fish and chip restaurant arrested on suspicion of plotting a terrorist attack became a Muslim fundamentalist "overnight," his ex-girlfriend has claimed. Three other men were also arrested on Tuesday.
Andy Sami Star, 31, is among four men being held by police on suspicion of preparing or instigating acts of terrorism. They were arrested by the North-East Counter Terrorism Unit (NECTU), which worked with MI5 to foil the suspected Christmas attack.
Star, who was arrested at his flat above the Mermaid Fish Bar in Chesterfield, a fast food restaurant he owns with his brother, came to the UK from Iraqi Kurdistan 10 years ago. He passed the British citizenship test just three months ago. His former partner, Joanne Mallinson, 33, said she is "shaken" by the news of the raids.
Star, who had recently grown a beard and taken to distributing copies of the Koran to his customers, showed no interest in Islam until last year, Mallinson claims. "One day he never prayed and the next day he was going to pray every day and he took it seriously," the 33-year-old said, the Daily Mail reports.
"I don't know why but it literally happened overnight. He said he wanted to change his life and started. He never socialized and spent all his time with me," Mallinson continued. "Andy drank wine and beer and showed no interest in religion although he was a Muslim."
The waitress added the couple had been seeing each other "on and off" until about six months ago, and that Star was still against Islamic State (IS, formerly ISIS) when he first converted to Islam. But his radicalization ultimately caused the couple to split up.
"He totally changed and was not the person I knew anymore," she said. "I am not a Muslim and I didn't want to go down that route… Towards the last few months all he would go on about is Islam."
However, she doubts Star was plotting an attack. "He was everyone's friend and was always willing to help people, he was very caring. I have been in shock all day."
Police have until December 25 to decide whether to charge Star and the three other men arrested in the raids, aged 22, 36 and 41.