Egos & in-fighting: Cracks reported in EU's Brexit front with leaders 'not happy' about Barnier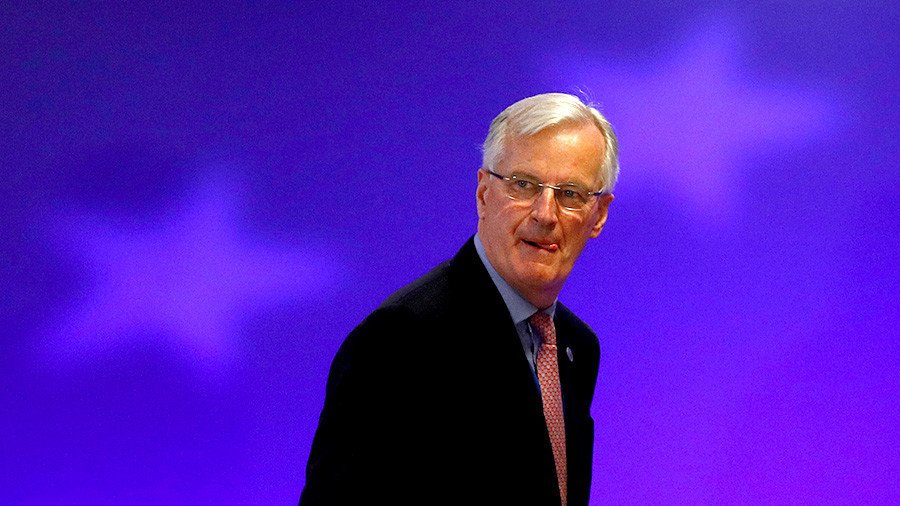 The "colossal ego" of chief Brexit negotiator Michel Barnier is said to be angering other EU officials, after the French politician slammed UK Prime Minister Theresa May's trade deal hopes, despite reportedly being warned not to.
On Monday, Barnier revealed – seemingly without the go-ahead from his EU peers – that the City of London will get no special treatment when it comes to trade deals. He told the Guardian that it is inevitable that British banks and financial institutions would lose the passports which allow them to trade in the EU, as a result of the decision to leave the single market.
"There is no place [for financial services]," the veteran French politician said. "There is not a single trade agreement that is open to financial services. It doesn't exist." He said the outcome was a consequence of "the red lines that the British have chosen themselves. In leaving the single market, they lose the financial services passport."
That is despite Barnier being explicitly instructed by the EU to hold off on any announcements until March, once the 27 remaining members are ready to negotiate with the UK.
According to the Sun, EU Commission boss Jean-Claude Juncker is "not happy," and was so frustrated by Barnier's hardline stance that he benched him to handle talks with Theresa May personally.
Juncker's chief of staff, Martin Selmayr, known as the 'Rasputin of Brussels' who pushed for Barnier's appointment as key negotiator, is also said to be having regrets at backing the 66-year-old.
A senior UK government source revealed to the Sun that Barnier is ignored in the EU.
"Nobody pays any attention to what Barnier says in Brussels, yet in Britain it is oddly taken as EU gospel when it is not," the source said. "They are not happy with Barnier. Juncker has fallen out with him because of his colossal ego, and even Selmayr is having second thoughts."
Another EU official has gone into damage control, stating that it is "too early to draw conclusions on how the future relationship will look like. This will need to be discussed during the talks."
You can share this story on social media: