Businesses stashing bitcoin to pay ransom in case of hack attacks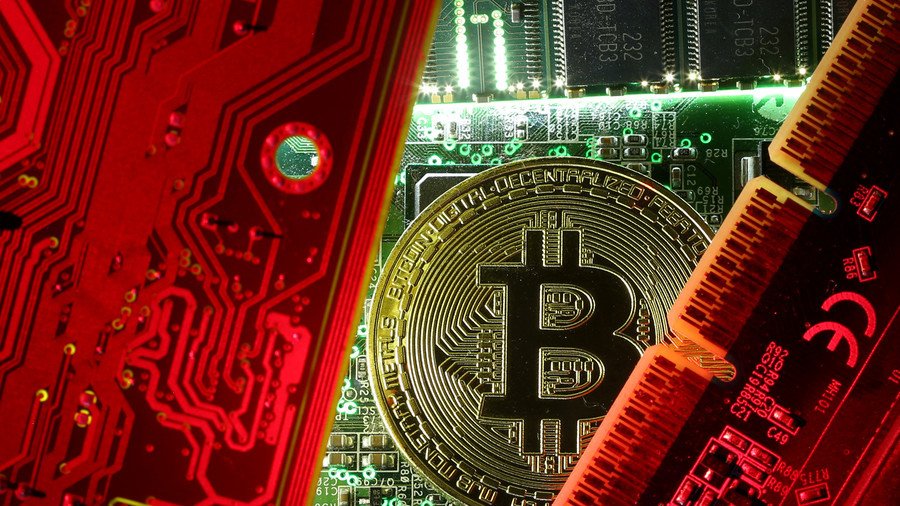 Experts have revealed firms are stockpiling bitcoin to pay off potential ransoms. The digital currency, currently priced at £13,997( $18,850), is the preference among hackers who threaten to wipe computers if ransoms aren't paid.
Bitcoin, which was first developed for the trade of goods and services on the dark web, has seen a price jump of 1,800 percent as the popularity of cryptocurrency surges.
In May, about a third of National Health Service (NHS) trusts were hit by a ransomware attack. The rogue code, named WannaCry, threatened to erase data from thousands of computers unless a bitcoin ransom of about £230 ($308) per computer was paid.
According to Paul Taylor, UK head of cybersecurity at accounting and professional services firm KPMG, companies are definitely investing in bitcoin for a rainy day. "Companies are definitely stockpiling bitcoin in order to be prepared to pay ransoms," Taylor told the Times.
Computer security company McAfee has also confirmed that stockpiling the digital currency is a practice businesses are engaging in. "It's not something that organizations have publicly confirmed, because it says, 'We are willing to pay criminals in the event we are hit by ransomware,'" McAfee chief scientist Raj Samani told the Sunday Telegraph. "However, it is certainly a practice we are aware [of]."
Although some people still aren't entirely sure what bitcoin is or how it works, the cryptocurrency is gradually becoming a mainstream way to invest money. Exchange giant CME is gearing up to capitalize on the booming digital currency, preparing to launch bitcoin futures this week. Cboe Global Markets debuted a similar contract last week.
US futures trading watchdog Commodity Futures Trading Commission (CFTC) approved the plans of CME Group and Cboe at the start of December. CFTC chairman Christopher Giancarlo said bitcoin is "a commodity unlike any the commission has dealt with in the past."
German stock exchange operator Deutsche Börse is also rumored to be considering a bitcoin futures exchange.
You can share this story on social media: