'Within our grasp': Stephen Hawking hails treatments for neglected tropical diseases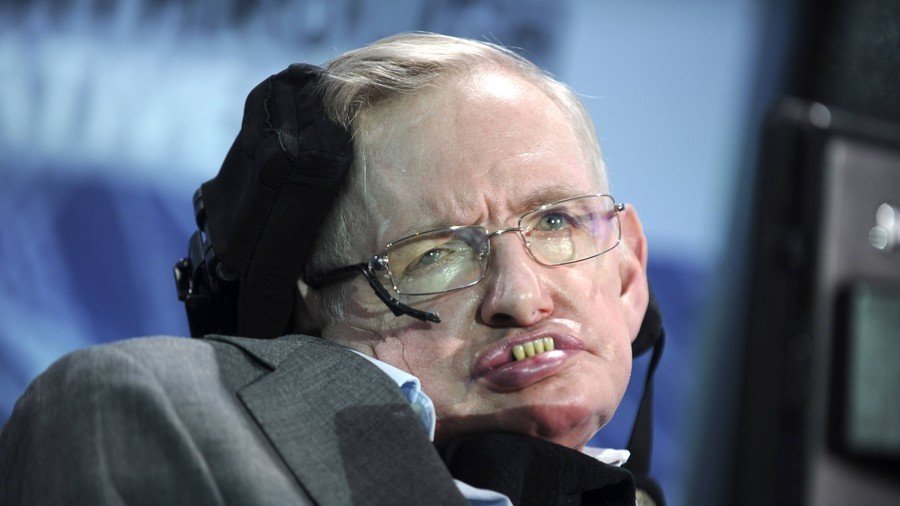 The world is just a step away from finding treatments for neglected tropical diseases, Stephen Hawking has said. The renowned astrophysicist said the solution is "within our grasp."
Speaking at an event in Cambridge on Tuesday marking the one billionth treatment of neglected tropical diseases (NTD), dispensed in the Nigerian village of Kudaru, Hawking encouraged researchers in their final push in their quest for treatments. He cited polio and guinea-worm as success stories of diseases close to total eradication, saying: "The last mile on the journey to elimination is always the most difficult."
Hawking, who has suffered from a chronic motor neurone disease since the age of 21, hailed the newly discovered treatment for NTD by international charity Sightsavers as a "monumental milestone."
He also took the chance to pay tribute to his father, Frank, for his work in medical research. Frank Hawking pioneered a treatment for lymphatic filariasis, commonly known as elephantiasis, which causes enlarged body parts.
"He worked in sometimes very difficult conditions, but he never gave up and he believed fully in the role of science to build a better world," Hawking said. "He believed in humanity and our ability to find solutions to problems."
NTDs are a group of painful diseases affecting one in five people globally, according to Sightsavers, a charity providing training to thousands of community volunteers to distribute medication and gather data.
As the infections, which include river blindness and elephantiasis, mainly affect impoverished areas, they are commonly found in developing countries. But according to Anthony Solomon, medical officer for NTDs at the World Health Organization (WHO), there are also cases in North America and Europe.
"Having them also increases the likelihood that people will stay poor and become poorer, because it affects people's income-generating ability," he said on the sidelines of the event.
The UK has pledged £360 million ($480 million) towards NTD programs between 2017 and 2022. British taxpayers have funded about a quarter of the one billion treatments, Michael Bates, minister of state at the UK Department for International Development, told Reuters.
Hawkins, best known for his theories on black holes and the Big Bang, added: "Your challenges are huge and more practical than mine, but your search for solutions to your big questions is no less important."
You can share this story on social media: