Stephen Hawking joins lawsuit against Tories to defend NHS from 'privatization'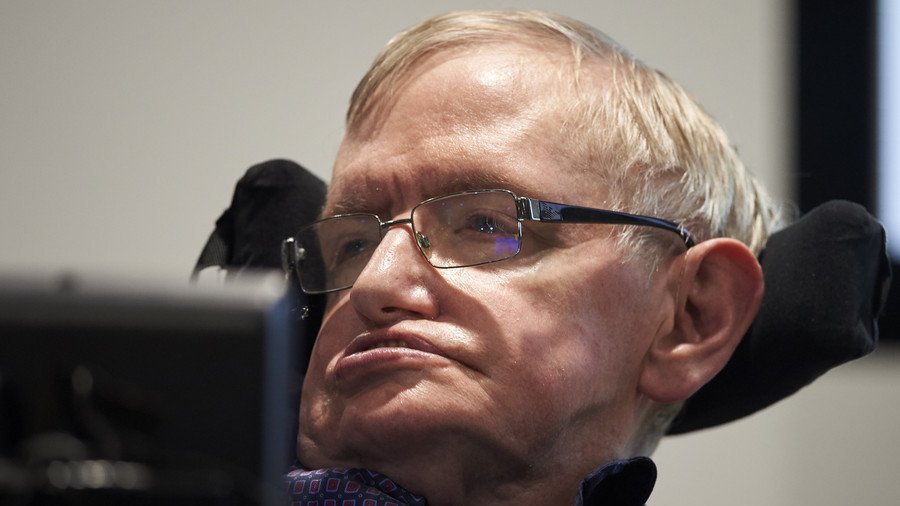 World-renowned physicist Stephen Hawking has reignited his war of words with the Conservative Party, joining a lawsuit to prevent sweeping reforms of the British healthcare system which he believes would lead to widespread privatization.
The lawsuit seeks to prevent a major NHS shake-up which would include the introduction of the first Accountable Care Organization (ACO) in the NHS in England. It is scheduled to to take effect in April 2018. Hawking is now a proposed claimant along with four academics and NHS campaigners, known as the judicial review group. A judicial review, granted by the High Court, could prevent the introduction of ACOs into the British healthcare system without public consultation or parliamentary review and approval.
"I am joining this legal action because the NHS is being taken in a direction which I oppose, as I stated in August, without proper public and parliamentary scrutiny, consultations and debate," Hawking said in a statement. "I want the attention of the people of England to be drawn to what is happening and for those who are entrusted with responsibility for the NHS to account openly for themselves in public, and to be judged accordingly."
Simon Stevens, Chief Executive of the National Health Service (NHS), is promoting the ACO concept as part of his Five Year Forward View program aimed at modernizing the NHS. Labour MPs and pro-NHS campaigners are skeptical of the approach.
READ MORE: Earn, learn, return: Britain recruiting 5,000 nurses from Asia & Africa to fill NHS shortages
Advocates claim ACO's are designed to complement current health care options and improve diversity of choice for patients. Opponents fear it will be handed billion of pounds and will impose draconian restrictions on health care to stay within said budgets.
"I am concerned that accountable care organisations are an attack on the fundamental principles of the NHS," Hawking added. "They have not been established by statute, and they appear to be being used for reducing public expenditure, for cutting services and for allowing private companies to receive and benefit from significant sums of public money for organising and providing services."
The war of words between Hawking and the Tories began in August when Hawking accused the Conservatives of deliberately underfunding the NHS. UK Health Secretary Jeremy Hunt has also allegedly been cherry picking research to support his claims about inefficiencies in the NHS. Hunt previously described Hawking as a "personal hero" but counterclaimed that the physicist was misrepresenting the situation.
Stephen Hawking is brilliant physicist but wrong on lack of evidence 4 weekend effect.2015 Fremantle study most comprehensive ever 1/2

— Jeremy Hunt (@Jeremy_Hunt) August 18, 2017
And whatever entrenched opposition,no responsible health sec could ignore it if you want NHS 2 be safest health service in world as I do 2/2

— Jeremy Hunt (@Jeremy_Hunt) August 18, 2017
You can share this story on social media: