Ex-MI6 chief 'not convinced Russia influenced Brexit'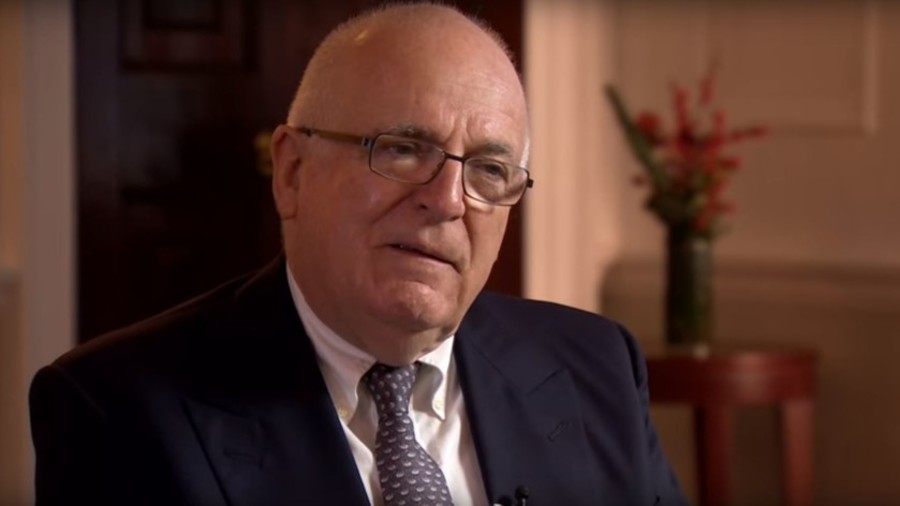 The former head of the UK's MI6 agency has dismissed claims that Russia had any sway in the Brexit referendum. In his first-ever public interview, Sir Richard Dearlove spoke about Russia's global influence, terrorism, and Trump.
Head of MI6 from 1999 until 2004, Dearlove, 76, said he did not believe Russia had played a role in the UK's decision to leave the European Union, in an attempt to destabilize Europe. "I've not seen anything that convinces me at all that the Russians intervened significantly in the Brexit referendum," he told BBC's Newsnight.
"The EU does not have the military capability or power to balance Russia and I think that one of the ancillaries of Brexit should be an increase in our defense spending."
Dearlove had been head of the external intelligence agency under Tony Blair, and conceded in the interview that he thought Russia had had some hand in the US presidential election: "I don't think there's any question that they got involved in the US election and I think probably, on Putin's part, that was a misjudgement," Dearlove said.
While the former MI6 boss did not admit that he knew former British spy Christopher Steele, who wrote a dossier exposing Trump's reported exploits in a hotel room in Moscow, Dearlove admitted that there "is probably some credibility in the dossier but I wouldn't put it any more forcefully than that."
Dearlove said he believed Trump's reign would "probably last only another three years" and that foreign policy should not be developed to pander to the volatile American president.
Steele's dossier included alleged Russian intelligence on the now President of the United States. The report accuses 'the Don' of paying prostitutes to urinate on a bed in a hotel room that had once been occupied by former US President Barack Obama and his wife Michelle.
The 35-page document, which uses an abundance of unverified and anonymous sources, suggests that Moscow has obtained sex tapes and other compromising material to blackmail Trump – something that Russian President Vladimir Putin has dismissed as "a load of nonsense."
Trump himself derided the dossier as "fake news" and a "witch hunt," calling the outfit that chose to publish it, BuzzFeed, a "failing pile of garbage." Meanwhile, the Washington Post reported in October that Hillary Clinton's campaign and the Democratic National Committee (DNC) helped fund the now-infamous dossier.