Spend a dollar on Facebook ads and swing a Brexit referendum … and you get change!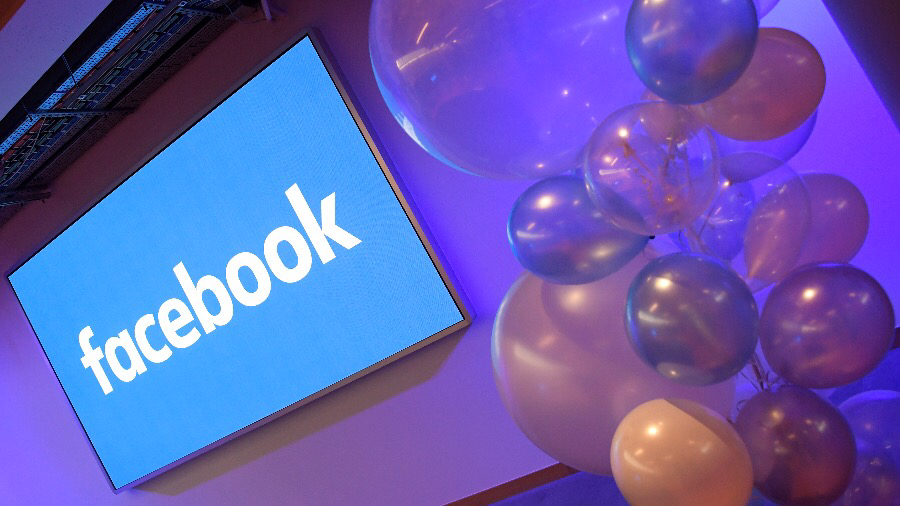 The numbers are in, and Facebook has revealed that ads linked to a Russian agency accused of helping to swing Britain's Brexit referendum cost a massive 97 cents! Yes, reader, you read that figure correctly.
Find a dollar down the back of the sofa. Look at it. That is apparently enough to swing the opinion of millions of people voting on a life-changing, economy crashing issue. And you'd have change left over!
The social media behemoth has responded to a request from Britain's Electoral Commission which is looking into whether Russia meddled in the Brexit vote.
Where is the screaming conspiracy theory about Russia and the EU referendum, now we we know they spent less than £1 on Facebook? https://t.co/mnwtdlMll9

— Nigel Farage (@Nigel_Farage) December 13, 2017
It found three adverts it says were paid for by the St Petersburg based Internet Research Agency. They were seen by swathes of the population in what can only be described as a saturation campaign. Well, actually they were seen 200 times over 4 days. Perhaps 200 people saw them, and 10 million people were looking over their shoulder at the computer screen. Who knows? But they were powerful ads, because without Russian interference there is absolutely no way Britain would have voted for Brexit. No way.
The ads covered the subject of immigration, Facebook said, and didn't appear to actually mention Brexit specifically. They even appeared to also target a US audience. No jokes - that is what Facebook actually said.
In an almighty blow to British pride, it was previously alleged by Facebook that $100,000 was spent from inside Russia in an attempt to swing the US election. How much would the UK government love to have that much spent on them? Just to feel loved and wanted and noticed!
Facebook said in its response to the committee. "We strongly support the Commission's efforts to regulate and enforce political campaign finance rules in the United Kingdom, and we take the Commission's request very seriously."
Is there a little smirk in that last line? "We're taking this very seriously." *Stifled laugh.* "97 cents!!!! Hahahahhahaha" (This was not an actual quote, just the writer's idea of what probably happened when Facebook was drafting the response. Ed.).
You couldn't buy a coffee for what it apparently costs to swing a referendum in Britain. For the cost of a pint in London you could persuade the British population to leave the EU 7 times over.
Damian Collins MP is the head of the digital, culture and media select committee, and he responded huffily to Facebook's efforts by saying: "It would appear that no work has been done by Facebook to look for Russian activity around the EU referendum, other than from funded advertisements from those accounts that had already been identified as part of the US Senate's investigation."
"No work has been done by Facebook to look for other fake accounts and pages that could be linked to Russian-backed agencies and which were active during the EU referendum, as I requested."
That sounds like a man who has already written a conclusion to a school report that's due in the morning, and the actual evidence remains elusive.
Collins said, with not a hint of desperation, Facebook "does not answer the questions that I put to Mark Zuckerberg." Maybe they have no answer, Damian.
So far Prime Minister Theresa May has said she's seen no direct evidence of Russia meddled in the referendum, and Foreign Secretary Boris Johnson has said the same. Most people in Britain don't believe a word either of them say, so that should be all the evidence that's needed for the majority.
Other revelations have already come from researchers at Edinburgh University, who say they found 419 accounts operated by the Russian Internet Research Agency posting on the Brexit vote. That's more than spending 97 cents, but still it shouldn't be enough to sway British voters, surely.
The Times also reported in November that 156,252 Russian accounts mentioned #Brexit, and there were 45,000 Russia linked messages about the EU referendum in the 48 hours "around the vote."
Did you see the use of the word 'around' there? That's a sneaky little word, because as it turns out, according to one of the researchers most of those tweets came the day after the vote. So Russian accounts were trying to influence a vote… a day after it was over. Damning.
The evidence is certainly building, although it may prove something Damian Collins and his committee weren't expecting to find.
You can share this story on social media: