Swans found stabbed and beheaded in London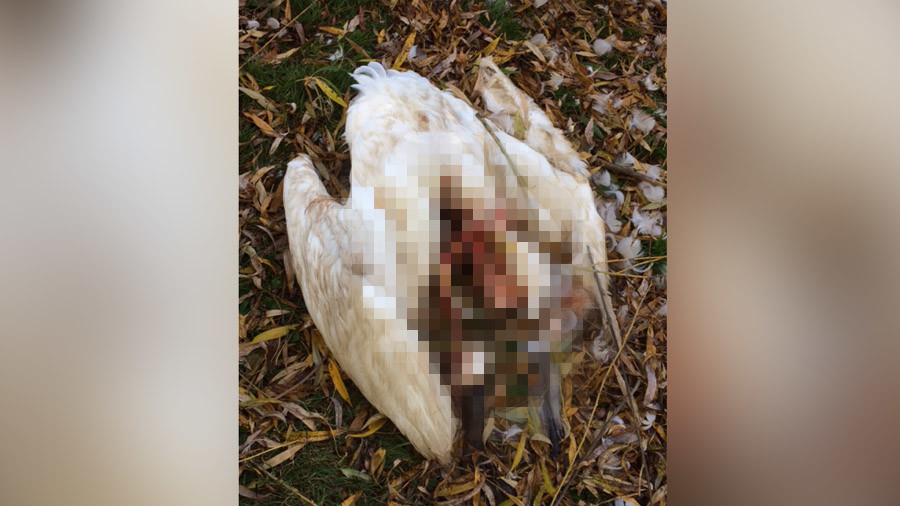 An investigation has been launched and a public patrol set up, after six swans were found beheaded in south-east London. The killing of mute swans, considered to be the property of Britain's queen, is illegal.
Two swans were found beheaded in Birchmere Park, Thamesmead, in November, according to the Royal Society for the Prevention of Cruelty to Animals (RSPCA), and another swan was found in Southmere Lake, in the same part of London, while three cygnets are reported to be missing.
Park wardens, however, claim the baby swans, as well as a Canada goose, have been killed.
Inspector Nick Wheelhouse said "park wardens have informed me that they're aware of the deaths of three swans, three cygnets and one Canada Goose so far in recent weeks.
"It's really concerning because the birds seem to have been stabbed and then beheaded, with their bodies left beside the water.
"While it's a serious animal welfare concern, it's also really upsetting for any of the park users who make the grisly find."
A 24-hour patrol has now been set up after the abhorrent killings, with locals volunteering to guard the area.
"Neighborhood wardens are now patrolling the area. And locals are so concerned about the birds that they've set up a patrol group to protect them, with various volunteers patrolling the area at night," the inspector added.
"They are also arranging for warning notices to be placed around the parks and police have been made aware, and have stepped up patrols."
READ MORE: Purr-fect getaway? Police have no idea how a lynx escaped from a Welsh wildlife park
Anyone found attempting to kill, injure or take wild animals can face up to six months in prison and/or a fine of up to £5,000 if found guilty under the Wildlife and Countryside Act 1981.
A similar attack on London's wild birds took place in February, when 12 swans were shot on the banks of the River Thames in Windsor.