Horny spiders on sex rampage through British homes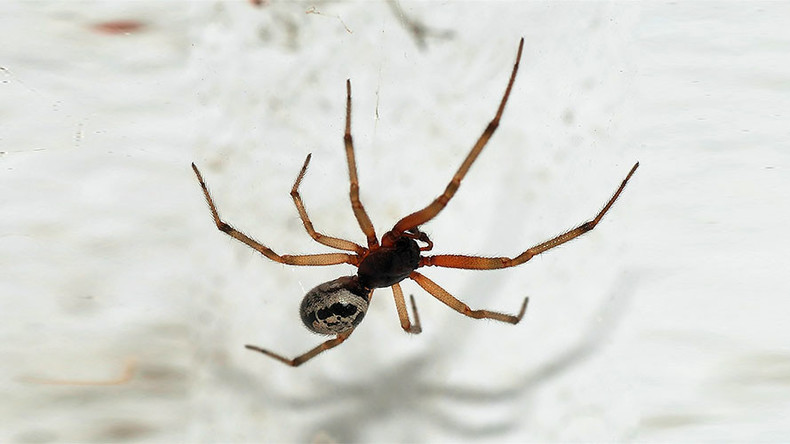 An invasion of sex-obsessed false widow spiders threatens millions of British homes this winter, as the poisonous arachnids seek out comfortable areas in which to breed.
The spider is one of the few local species to inflict pain on humans and in highly rare cases a venomous bite can lead to amputation.
As the weather begins to cool, millions of the randy creepy crawlies are seeking out dry areas in British homes.
Wildlife experts predict the false widow spider population could soon be booming.
Sussex Wildlife Trust's Jess Price claims the eight-legged creatures will soon be in mating season.
"They are fully grown and males will be walking around looking for a female.
"The warmer weather means there are more insects around for them to eat, so they will live longer," said added.
Price said the spiders are attracted to humans because people tend to be surrounded by insects.
Most bites result in a sensation similar to a bee or wasp sting, which in some cases include pain radiating from the wound and feverishness.
Last year, two schools in East London were forced to evacuate hundreds of students after an infestation of the spiders was discovered.
Thomas Buxton School in Tower Hamlets said students would have developed a "nasty" allergic reaction if a false black widow spider had bitten them.