Queen concerned about her security as police introduce cost-cutting measures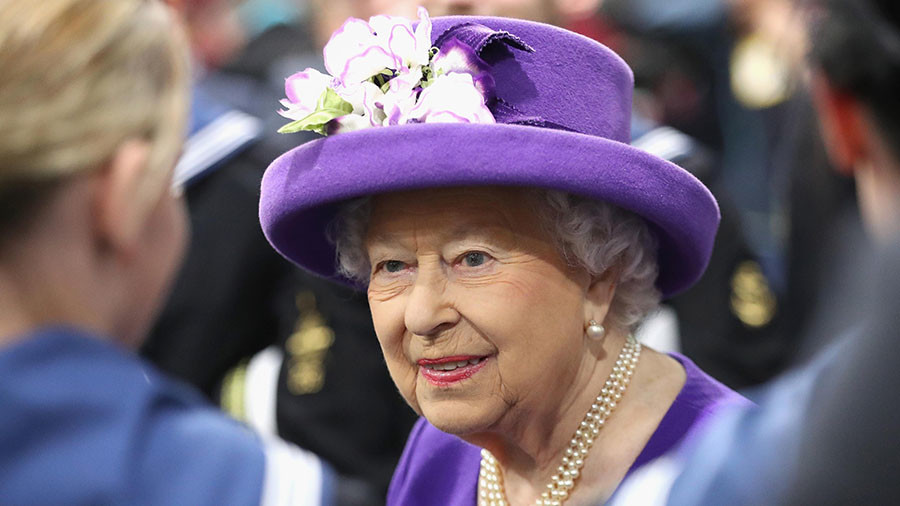 Queen Elizabeth II is reportedly concerned about changes to her security under new money-saving plans by Scotland Yard. The world's longest-reigning monarch will no longer have a fixed officer protecting her. Instead, the post will be on rotation.
Scotland Yard has been gradually implementing a plan since last year by which royals and government ministers are protected by armed officers plucked from a pool on a rota system.
Although the Queen still has the same number of personal protection officers (PPOs), the changes mean she will struggle to create a rapport with her guards. A senior source told the Evening Standard: "Her Majesty is not the only one who has expressed concerns.
"A number of senior officers are not happy either. Personal protection is all about building a relationship with the principal. How on Earth is that supposed to happen if the officers are rotated every five minutes with new faces?" they asked.
Scotland Yard decided to widen the pool of officers available for high-profile people in a bid to cut the huge bill that royal officers were racking up for working overtime.
Accordingly, the Royalty and Specialist Protection Unit was created under Protection Command in April 2015, which saw the merger of Scotland Yard squads protecting politicians and the royal family.
Prior to the merger, royals were guarded by the SO14 Royalty and Diplomatic Protection Department. Each royal was assigned a single, round-the-clock PPO overseeing all team operations.
Ken Wharfe, who was a personal protection officer for Diana, princess of Wales, told the Standard: "The security will be less effective. Understanding the behaviors of the person you are charged with protecting is crucial. Understanding the machinations of the royal household is very important too.
"If you are from a pool, one minute looking after a cabinet minister and the next a member of the royal family, how are you able to build up that rapport with the principal?
"It doesn't make sense. No wonder her majesty has privately expressed her disquiet."
News of the security shakeup comes just weeks after a USB memory stick containing sensitive data, including details of the Queen's movements, was found lying in the street.
According to the Sunday Mirror, the drive, which was found by a member of public on the pavement in Ilbert Street, Queens Park, West London, contained 76 files illustrating the exact route the Queen takes to the airport and her security measures. It also contained security plans for cabinet ministers and foreign dignitaries.
A Buckingham Palace spokesman said: "We never comment on anonymously sourced reports claiming to represent the Queen's private views. Security is a matter for the police."
A Metropolitan Police spokesman said: "The process for appointing personal protection officers has not changed. Equally, their roles and responsibilities remain unaltered. We do not recognize the commentary from the anonymous source."