Johnson hints of success in Nazanin Zaghari-Ratcliffe case after blunder in parliament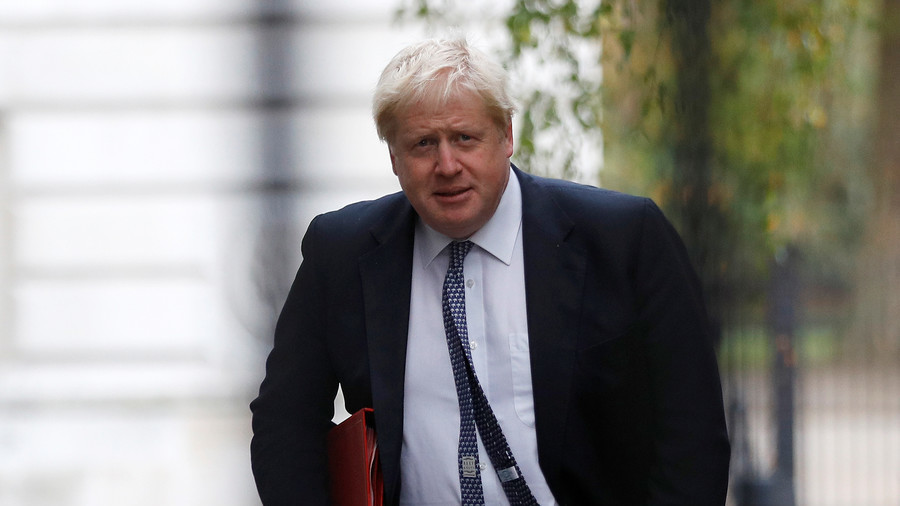 UK Foreign Secretary Boris Johnson has hinted that a jailed British mother could soon be freed in Iran after what he termed a "worthwhile" trip to that country.
Nazanin Zaghari-Ratcliffe was expected to have five years added to her sentence after blundering Boris declared in Parliament she was teaching journalism in Iran. She is serving a jail term for "spreading propaganda."
The Ratcliffes have always maintained the Thomson Reuters employee was on a family holiday.
Speaking in the Commons, Johnson said he didn't want to give "false hope" about the fate of the British mother-of-one, but said talks went well.
"I was frank about the subjects where our countries have differences of interest and approach. But our talks were constructive nonetheless," he said.
"I do not wish to raise false hopes but my meetings in Tehran were worthwhile. And while it is not in the interests of individuals to provide a running commentary, the House can be assured the Government will leave no stone unturned to secure their release," the British foreign secretary added.
"I also raised with Mr Zarif the official harassment of journalists working for BBC Persian and their families inside Iran. I brought up Iran's wider human rights record, including how the regime executes more of its own citizens per capita than almost any other country in the world."
Despite their diverging views, Johnson said, where possible, London and Tehran should be looking to encourage scientific, educational and cultural exchanges.
The foreign secretary was quizzed on the impact his speech has had on Ratcliffe's case, after officials in Tehran said Johnson had revealed the truth.
He insisted that Tehran had told him it had no bearing on her case.
Ratcliffe, 39, is said to be struggling with mental health issues. She is two years into her sentence.
During Johnson's visit Sunday, Ratcliffe's court hearing, that could have led to a doubling of her five year sentence, was delayed.
Johnson said, "The Iranians have always been clear, indeed, they were clear with me again that none of my remarks in any context had any bearing on any judicial proceedings in relations to any UK consular case."
During the bilateral meetings Johnson said he had raised "complex consular cases" with President Hassan Rouhani.
Johnson also attempted to boost business ties between London and Tehran going forward.