Man sues over trauma of discovering absent dad was undercover cop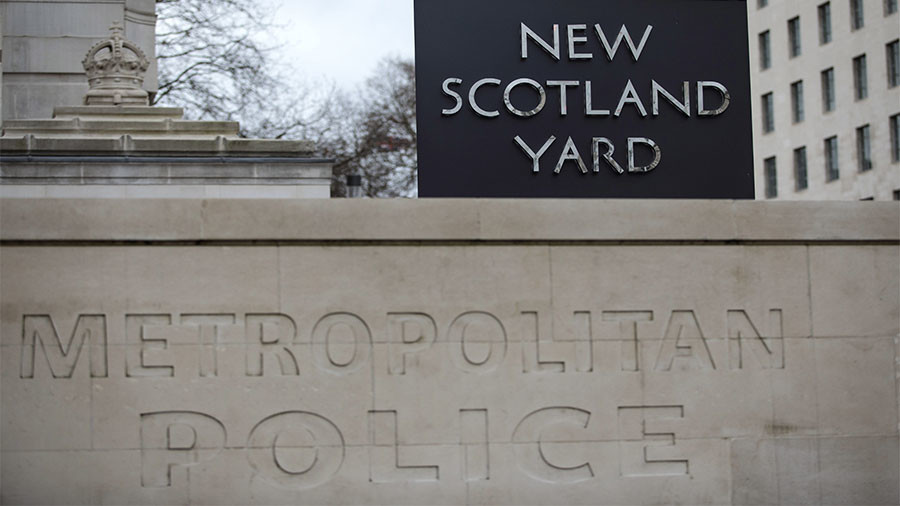 A man who was fathered by an undercover cop and abandoned at two years of age is suing the Metropolitan Police after discovering the true identity of his absent father, claiming that he suffers a depressive illness as a result.
Notorious undercover police spy Robert Lambert fathered a child in 1985, during a stint posing as a political activist. During his career as an undercover cop Lambert had long-term relationships with multiple women, despite having a wife and family in the suburbs.
The man currently suing the Met lost contact with Lambert until five years ago, when the latter was exposed to the public as an undercover police officer who had taken part in many questionable dealings. Lambert used the pseudonym 'Bob Robinson' when working undercover to infiltrate the Animal Liberation Front in the 1980s. The man's mother was a political activist.
The plaintiff alleged misfeasance in public office and negligence. He says the commissioner had a responsibility for Lambert and supervising officers, and that officers supervising Lambert were at fault for deploying him as they did and for allowing his infiltration to continue after he had fathered a child.
"The claimant was born in September 1985," said Justice Nicol in his ruling.
"His mother was a political activist who is referred to as 'Jacqui'. His father was Bob Lambert. Lambert was an undercover police officer who, using the pseudonym Bob Robinson, pretended to share Jacqui's political views and formed a relationship with her which resulted in the claimant's birth.
"The claimant seeks compensation for, among other things, the Adjustment Disorder with Depressed Mood which he says he suffered as a result of finding out that his father was not a political activist but a police officer, from Lambert purporting to assume a father's role under a false identity and from Lambert abandoning his parental role towards him and relying upon a false explanation," Nicol added.
Jacqui was traumatized after discovering the truth behind Lambert's identity in 2012, leaving. In 2014, the Met awarded her £425,000 (US$570,000) in compensation in an out-of-court settlement.
Lambert also had an 18-month relationship with another woman, Belinda Harvey, while he was undercover.
In 2015, the Met also apologized and paid a significant sum of compensation to Harvey and six other women who discovered that they had been duped into intimate relationships with undercover officers.
The same year, Met Assistant Commissioner Martin Hewitt confirmed to the public that they had reached settlements over seven claims "arising out of the totally unacceptable behaviour of a number of undercover police officers" who were working undercover.
"Thanks in large part to the courage and tenacity of these women in bringing these matters to light it has become apparent that some officers, acting undercover whilst seeking to infiltrate protest groups, entered into long-term intimate sexual relationships with women which were abusive, deceitful, manipulative and wrong," Hewitt said in a statement.
"I acknowledge that these relationships were a violation of the women's human rights, an abuse of police power and caused significant trauma. I unreservedly apologise on behalf of the Metropolitan Police Service. I am aware that money alone cannot compensate the loss of time, their hurt or the feelings of abuse caused by these relationships… relationships like these should never have happened. They were wrong and were a gross violation of personal dignity and integrity."
Lambert left the police force in 2007, to work as a university lecturer at the University of St Andrews and London Metropolitan University. Activists mounted a campaign to remove him from these posts, which led to Lambert's resignation in December 2015.
When he left his academic positions, Lambert issued a statement to pledge his cooperation with investigations into undercover police conduct.
"I have resigned from my part-time teaching positions at the University of St. Andrews and London Metropolitan University… henceforward I will pursue my academic interests in responses to terrorism and political violence as an independent researcher," he said.
"I will also continue to cooperate with the investigations and inquiry into undercover policing."