Just 30 out of 650 MPs 'could be bothered' to attend emergency debate on Yemen war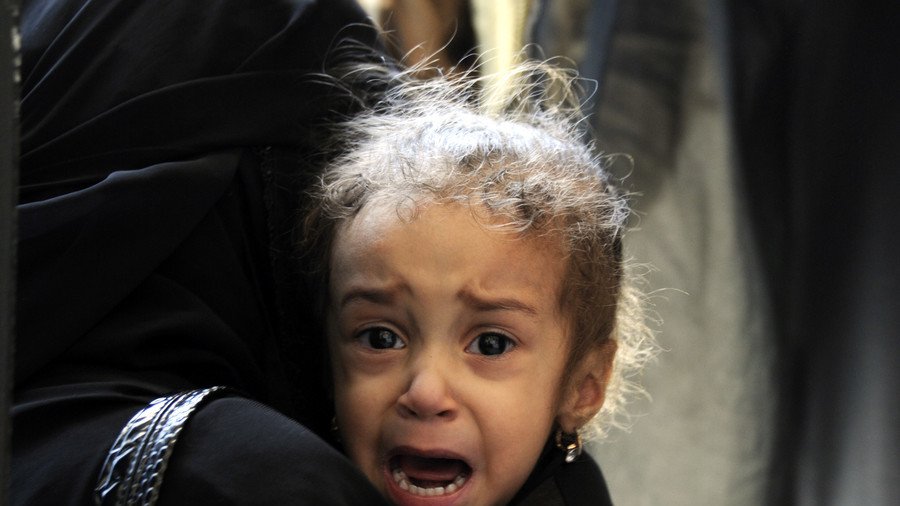 The Commons has come under fire after only a small number of MPs showed up at a debate on the "world's biggest humanitarian crisis" in Yemen. Campaigners spoke out against the embarrassingly low turnout at the emergency debate.
The debate on Yemen had been called by Tory MP Andrew Mitchell, the former International Development Secretary last Thursday.
He aimed to discuss Britain's responsibility in the Yemen war given the UK's ongoing arms to Saudi Arabia, which is allegedly using the military equipment as part of its bombing campaign against the Houthi rebels. This proved to be something which was only of interest to 30 out of 650 MPs.
Lindsey German, a representative of Stop the War National Convener, told RT there should have been a "real cry" against the "barbarism" of the Yemen conflict, which has claimed the lives of more than 10,000 and displaced three million, according to UN figures from the beginning of 2017.
"What is happening in Yemen is nothing short of barbarism, with millions suffering from the effects of the war and blockade. There is the danger of famine and cholera.
"Our government here in Britain is complicit in the Saudi bombing of Yemen, which is causing most of the civilian casualties. We sell arms to Saudi, regard it as a very close political ally, and have British military personnel advising on the bombing."
Accusing MPs of "not being bothered", she added: "Those of us who oppose this war need to push the issue up the political agenda and demand that our government breaks all links with the Saudis."
Shadow Home Secretary Emily Thornberry also criticized the poor attendance and said in her speech: "It is regrettable in many ways that the House is not packed today. On too many occasions the war in Yemen has been described as a forgotten war, and indeed it is."
The near no-show of MPs also caused a wave of criticism on Twitter:
One Twitter user pointed out how the low turnout fails to make up for Britain's "culpability" in the Yemen war:
Another said the turnout is emblematic of British politics:
One mockingly suggested that there were more people commenting on a Yemen debate post on Twitter than MPs present:
Another called on the Commons to stop serving its own interests only:
Some were happy to leave it to Karma:
Responding to calls for a clampdown on arms sales to Saudi Arabia, Foreign Office minister Alistair Burt said there are UK officials in the field making sure the weapons are being used appropriately.
He said: "We have a rigorous legal and parliamentary process, and ensuring that international humanitarian law is not breached is clearly a vital part of that.
"The information supplied by those liaison officers is crucial to ensuring that our international obligations are observed. That is why they are there," he said, the Independent reported.
You can share this story on social media: