Oh brother... Jeremy Corbyn's older sibling gives his take on Trump Britain First retweets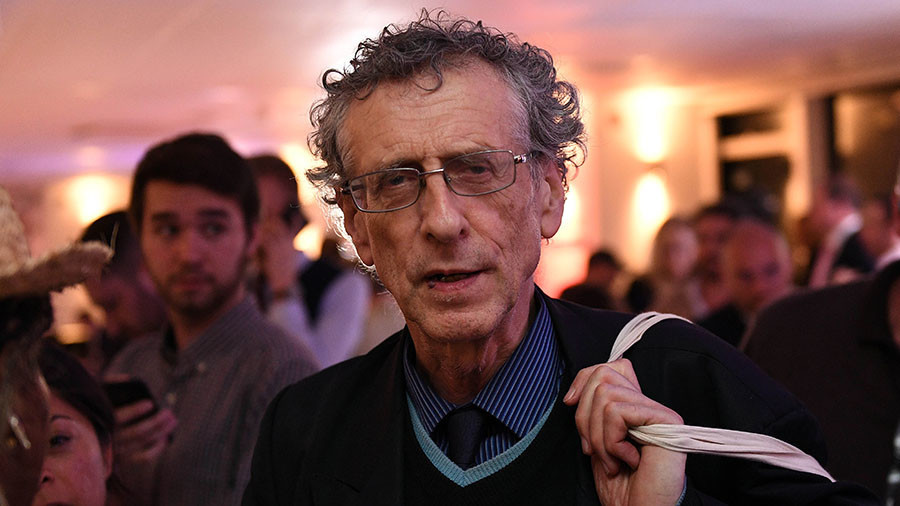 Jeremy Corbyn's brother has waded in on Donald Trump and Theresa May's Britain First Twitter spat. The black sheep of the Labour leader's red flock has suggested the US President's reposted Islamophobic videos to spark political debate.
Piers Corbyn also re-posted a message from a former far-right British National Party (BNP) activist, while insisting Trump was making a valid political point. His rant was sparked by the escalating row between Washington and London, which kicked off when Trump retweeted three videos from Britain First deputy leader Jayda Fransen.
May said Trump was "wrong" and that Britain would not hesitate to tell him so. When Trump heard the response from Downing Street, he tweeted (the wrong) Theresa May to tell her to focus on "extremist terrorism" in the UK, and not his social media.
As a result, his downgraded state visit – now a working visit – will be postponed or even cancelled, according to diplomats, as MPs called on Downing Street to rescind the offer entirely.
British MPs across the political spectrum lined up to vent their fury, including Conservative Party cabinet ministers Boris Johnson, Sajid Javid and Justine Greening.
However, Piers Corbyn, who describes himself as a "LongRange weather and climate forecaster" suggested on Twitter he has the right to expose the way politicians are behaving.
The older brother of the Labour leader said: "PEOPLE! WAKE UP. MyTake is #Trump deliberately ReTweeted from someone who he knew would cause offence in order to magnify publicity and expose many politicians in front of the people for attacking the messenger (him) rather than discuss the content of the news concerned."
He shared a tweet from Mark Collett, a former BNP activist, which read: "Theresa May is an utter disgrace. She is an Islamic appeaser, multiculturalist & pawn of the internationalist bankers. No wonder she is angry with Donald Trump for retweeting the truth!"
Theresa May is pictured in the tweet speaking with two men, presumably Muslim, and wearing a headscarf.
Collett, former chairman of the Young BNP, had his tweet reposted more than 750 times – apparently by hundreds of right-wingers.
Piers tweeted it to his 14,000 followers and attracted comments supporting Trump.
One British man said: "Trump is one of the very few western leaders who is standing with Western civilization."
Corbyn's brother Jeremy has condemned the President's Twitter antics.
And Piers himself said he is in no way supporting Trump, after contacting RT to explain he was never looking to promote the President's views.
He said: "I merely pointed out how Trump had used the media to turn the (justifiable) criticism by many of his Tweet back against them."
Piers Corbyn later confirmed to Express.co.uk he had shared tweeted over his dislike of Theresa May.
He claimed it did "not necessarily mean I agree or disagree," according to the website.
You can share this story on social media: