Nazi attacks & homelessness: Calais migrants head for Britain because Europe is too hostile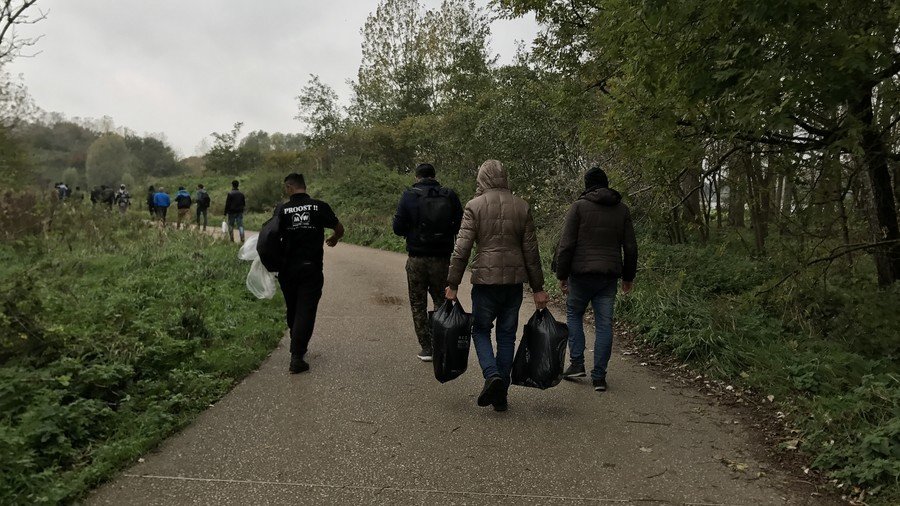 Migrants in Calais told RT they are fighting to reach the UK because other European states offer them nothing but abuse and destitution. This is despite EU promises they would be integrated into society.
Syrian, Afghan, and Iraqi families have fled nations including Germany and Italy where they say they were "hated" and shunned when applying for jobs – a far cry from what the likes of Angela Merkel offered in 2015.
Gathering on the British border in Calais, France, they are looking for a way to get to Britain, where they hope to find work, homes, and peace.
Conditions are so bad for them in some parts of Europe, refugees are once again taking their lives in their hands to cross borders illegally. Many of those who are attempting to make it across the English Channel see Britain as their only shot at a normal life.
Teenagers who were previously granted asylum say they have not been accepted on the continent. Saif, 19, from Iraq said the situation with Islamic State (IS, formerly ISIS) was unbearable, but Europe is far from what he imagined, as he faces another night in the freezing cold.
"I left in 2015 when I was 17," he told RT in Calais.
"Germany was not good, it was bad because of the Nazis. There are lots of them. I was living in Dresden. They are negative towards us, they don't like us. I think there are jobs in London and my friends."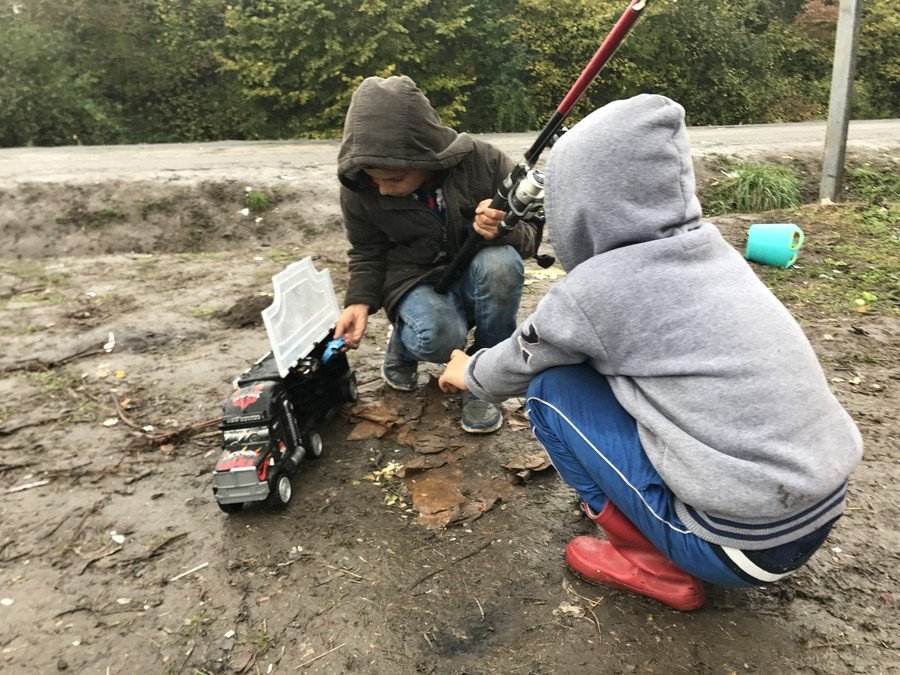 Politicians like German Chancellor Angela Merkel have been re-elected and praised on the strength of their commitment to refugees and their welfare, when in reality, the situation remains chaotic. Horror stories of migrants being abused are still emerging from around Europe, with some expected to freeze to death on the streets this winter.
More than a year ago, EU chief Jean Claude-Juncker said the refugee crisis was at a "turning point" thanks to the one-for-one deal with Turkey, under which the country takes migrants back from Europe.
In reality, the deal has collapsed. There are new arrivals in Greece every day and borders are being illegally crossed all the time, but migrants are taking more risks and smuggling rings making more money.
Italian politician and MEP Raffaele Fitto, leader of Direction Italy, blasted Juncker for the EU's failure to help Italy deal with the migrant crisis, as hundreds more arrive on boats every week and the asylum system is overwhelmed. As a result, men and women end up out of work and on the streets, vulnerable to criminal gangs and feeling a growing resentment to Europe.
During the mass influx of Middle Eastern and African people in 2015 and since, there has been evidence of migrants being attacked. Entire dossiers have been collated on how police and border guards have robbed, beaten, and set dogs upon those crossing borders.
Now, they are heading for Britain.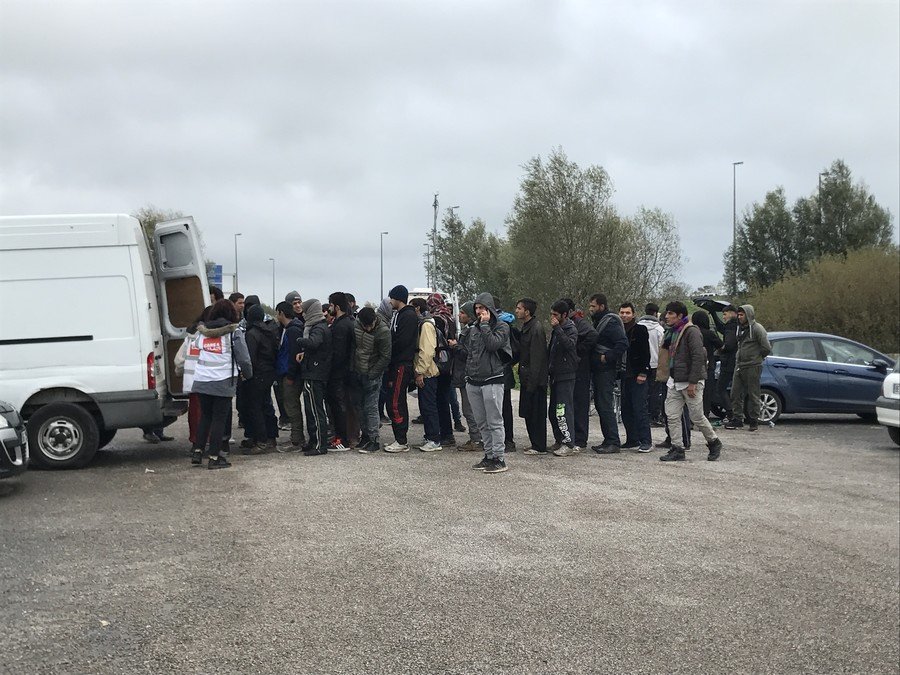 Khalid, from northern Afghanistan, said crossing into Europe has been a bitter experience for him, but he is hopeful of settling in the UK.
"In Europe we have met all kinds of people, good and bad," he told RT.
"The police they beat us, they are not good. The police beating us and spray us with pepper spray. Then they just take everything, your tent, your phone, even your clothes.
"I think in London I can find work I can find my friends and get a place to stay and I will be able to get the documents. I had a shop in Afghanistan. But even here, even this, we are happier than we were in Afghanistan."
Khalid said migrants are attempting to board trucks every day and that "a lot of guys do make it."
Some in the camp, among the teenagers, babies, young men and women, have previously lived in the UK. This often makes them a target for terrorist cells when they arrive home, because they have knowledge of the Western world, language skills, and a good education.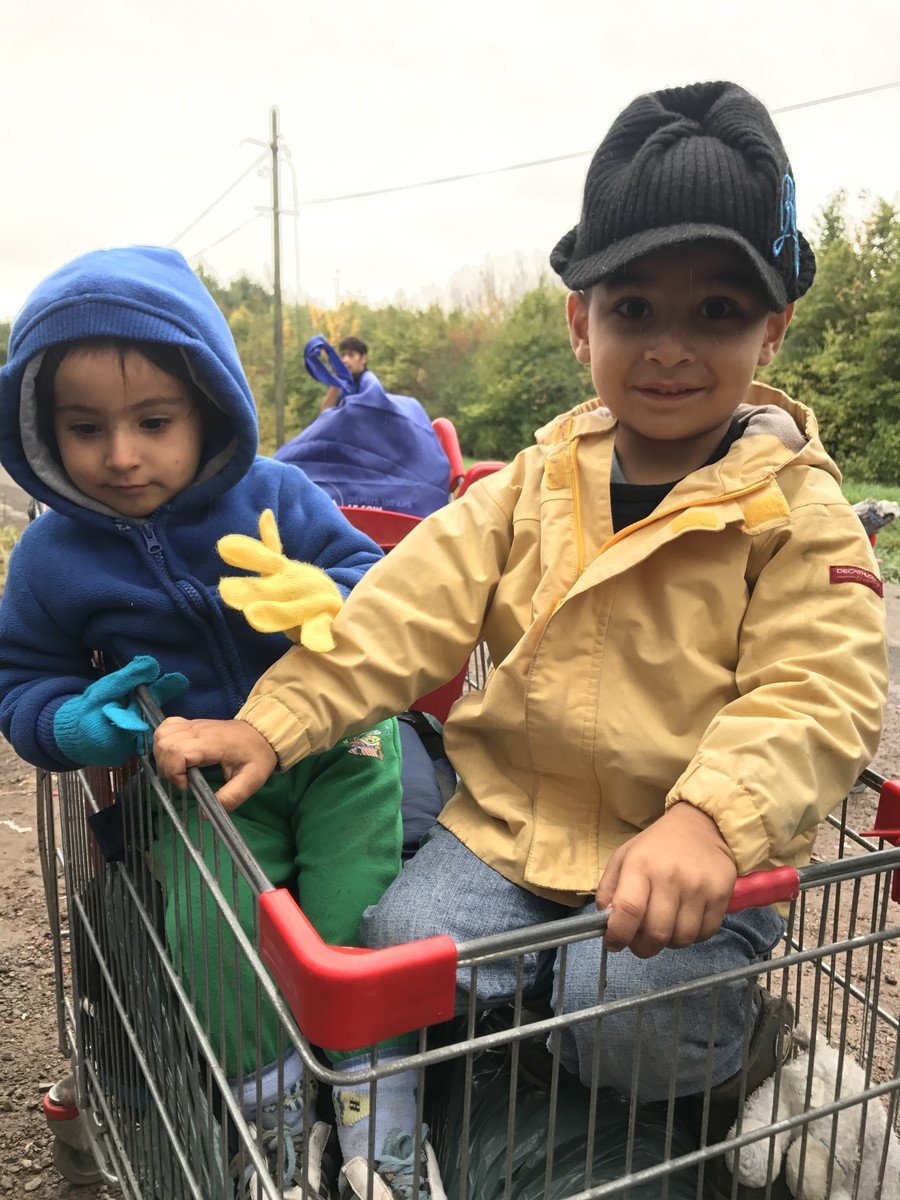 Analdin Khan, 28, claims he was a student at Waltham Forest College after being granted asylum as a teenager in east London, but was deported in 2010 when his visa expired.
"There is a lot of Taliban in Laghman Province," he said.
"They said I was working with the British, that I was a translator. And they say they are going to kill you. I had to run.
"The police in France tell me to go back to Afghanistan – to f*** off home – where is my home? It is gone. I am coming back to London."
Another man, who did not want to be named, said he studied in a school in Southall when he was given temporary status in 2006. The 25-year-old said: "On 18th march 2011 they deported me back to Afghanistan. When I went back it was the same situation as when I left, but it's worse if you have lived in England.
"There is the Taliban and they do not forgive you. They call you a translator and a traitor to Afghanistan. I started to come back in 2016."
Tarin Jax, 26, studied in London for three years, and now faces the same problem. He is sharing a tiny tent with seven others near the former Jungle.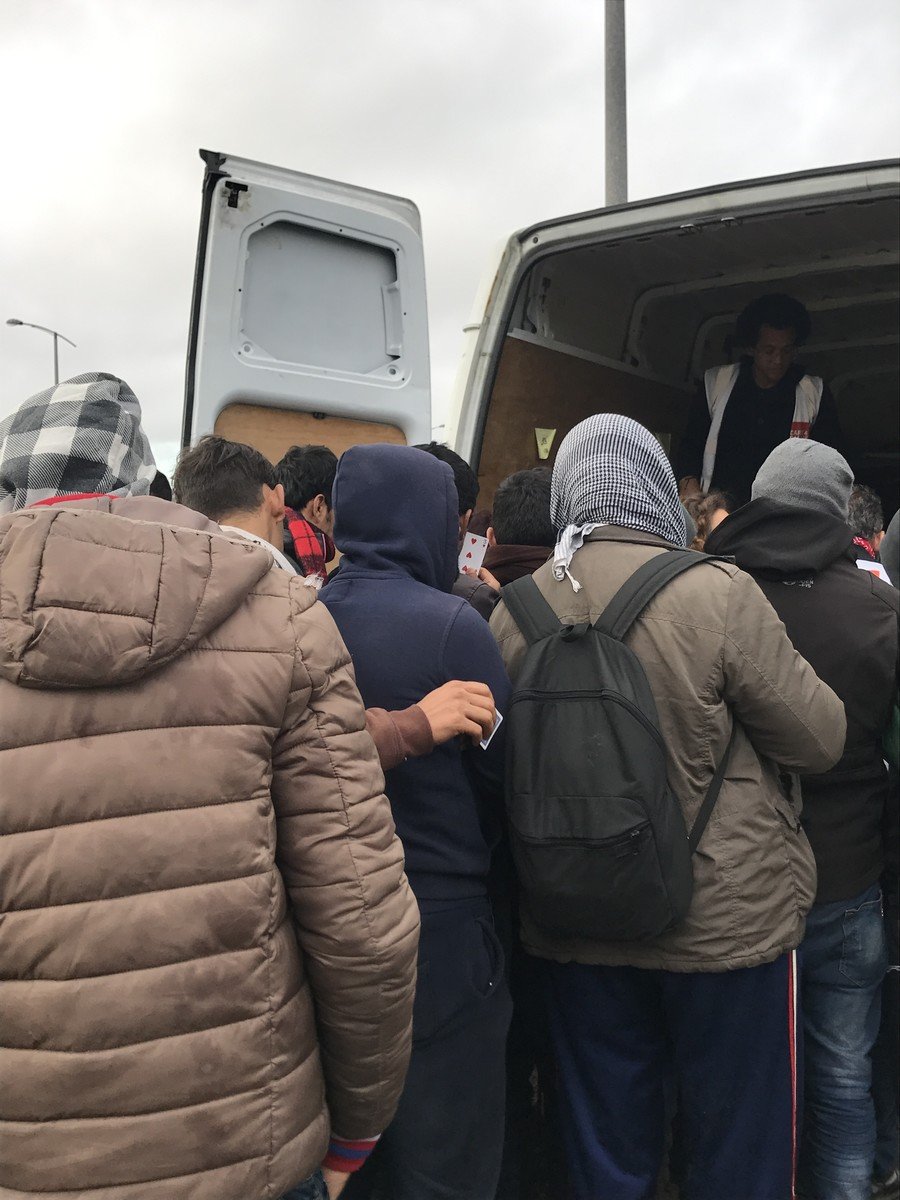 "The Taliban came to my house and they want me to work for them because I speak very well. They want me to help them for intelligence and I say no. Many times they have come to find me. They said if you can't join us your life will be finished."
Others said the UK has a responsibility to take in more migrants after their involvement in Middle East wars, especially the invasion of Iraq.
All three men are heading back to the UK where they have former foster families and friends.
Around 100 migrants and refugees continue to arrive in Calais and Dunkirk every week, according to UK charity Care4Calais. The British government has no plans to resettle them. Instead it has increased spending on border security in the area.
You can share this story on social media: