Police open fire on car carrying 9 migrants in Calais - reports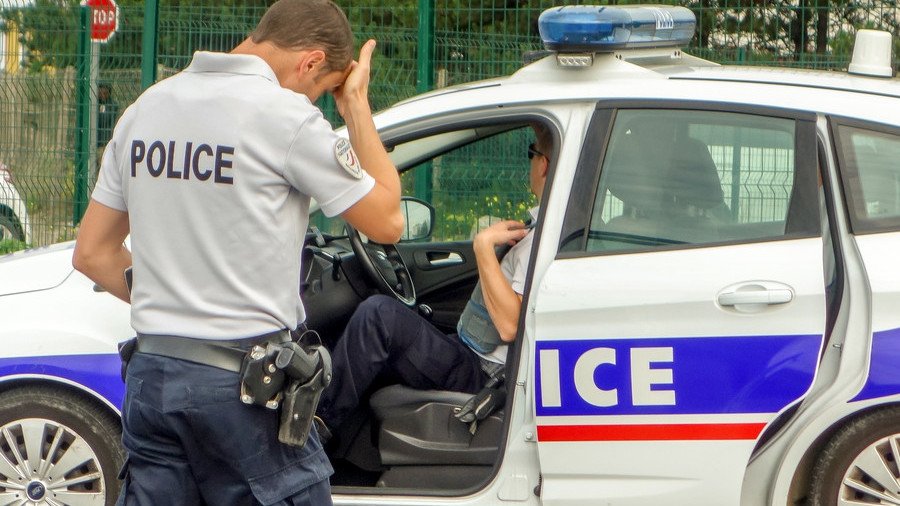 A car carrying nine Iraqi and Afghan migrants tried to plow through a police roadblock in the northern French city of Calais on Saturday.
As the car, which was reportedly carrying smugglers, sped towards police, officers had to use their weapons to force the car to stop and at least one officer was injured in the incident, according to French broadcaster LCI.
"The vehicle hit an officer, whose knee was slightly injured. The officers opened fire," a local official told AFP. After the car was stopped, the nine migrants were arrested.
Earlier on Saturday, five migrants were wounded after shots were fired during a brawl between groups of Afghan migrants. A police source told Reuters that the incident occurred during what was likely a dispute between migrant traffickers. The shots were fired near the local Secours Catholique charity on the outskirts of Calais.
Three of the migrants were taken to a nearby hospital to be treated for their injuries while a fourth, who was more seriously wounded, was transferred to a hospital in Lille. The other person was treated at the scene.
READ MORE: French policeman lands in jail for slapping handcuffed migrant near Calais
The port town has long been a hub for migrants hoping to reach the UK. In October 2016, the infamous Calais 'Jungle' camp was evacuated and demolished and the camp's residents were sent to various housing facilities across France.
Many who wish to travel to Britain have returned to the town, however. Authorities estimate that there are approximately 500 migrants from Afghanistan, Eritrea and Ethiopia currently in Calais.
You can share this story on social media: