Burn down British cinemas showing Bollywood movie 'Padmavati' – Hindu nationalist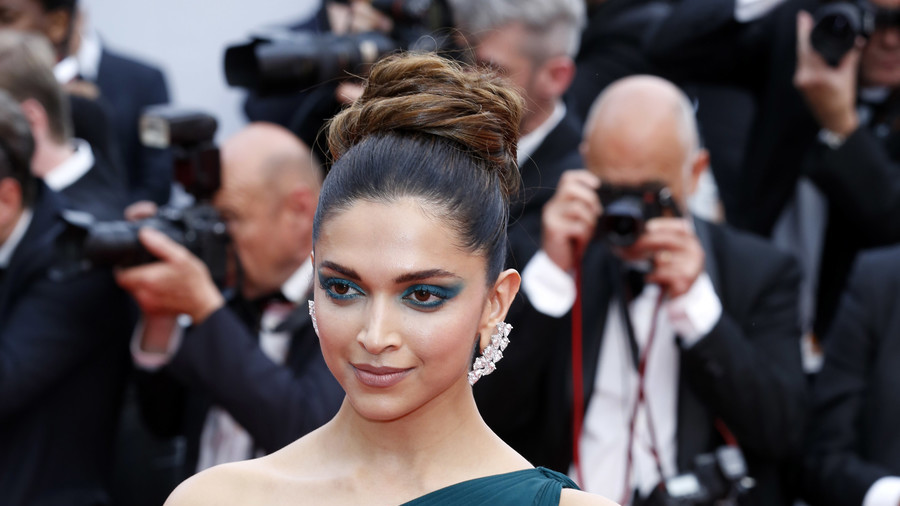 All UK cinemas screening the controversial Bollywood film 'Padmavati' should be "burnt down," the leader of a nationalist Hindu group has claimed. It comes after the movie was cleared without cuts by the British Board of Film Classification (BBFC).
The £17 million (US$22.5 million) production, rated 12A by the BBFC, has been marred by protests amid claims it portrays an inaccurate account of history. Critics argue it suggests the iconic 14th century Hindu queen, Padmavati, engages in a romantic relationship with Muslim invader Alauddin Khilji. Now Sukhdev Singh, the leader of the Rajput Karni Sena caste group, is seeking to halt the movie's circulation in the UK.
"I call on Hindus in the UK and particularly my community brothers to protest against the screening of the film there," he told Republic TV. "I have told them any cinema hall which screens the movie will be burnt."
Protests against the film have turned violent. A body was found hanging outside a fort in the northern state of Rajasthan on Friday morning with a note warning: "We don't burn effigies, we hang." It is yet to be verified, however, whether the murder was committed as an act in support of or against the movie.
Opposition to the film goes right to the top of Indian politics. Prime Minister Narendra Modi's media coordinator, Surajpal Amu, called for the beheading of leading actress Deepika Padukone and film director Leela Bhansali.
"We will reward the ones beheading [Padukone and Bhansali] with Rs 10 crore, and also take care of their family's needs," he said, according to ANI news agency.
An official from Modi's Bharatiya Janata Party (BJP) condemned Amu and said the party was considering taking legal action against him. The PM, however, has not commented on the matter.
READ MORE: Bollywood star opening self-defense schools to counter India's endemic rape problem
Padukone, who plays the role of Padmavati, has hit out at the threats and violent opposition. "It's absolutely appalling. What have we gotten ourselves into? And where have we reached as a nation?
"We have regressed. The only people we are answerable to is the censor board, and I know and I believe that nothing can stop the release of this film," she said, according to the Independent.