Mum wants Sleeping Beauty removed from school curriculum… are fairy tales rife with harassment?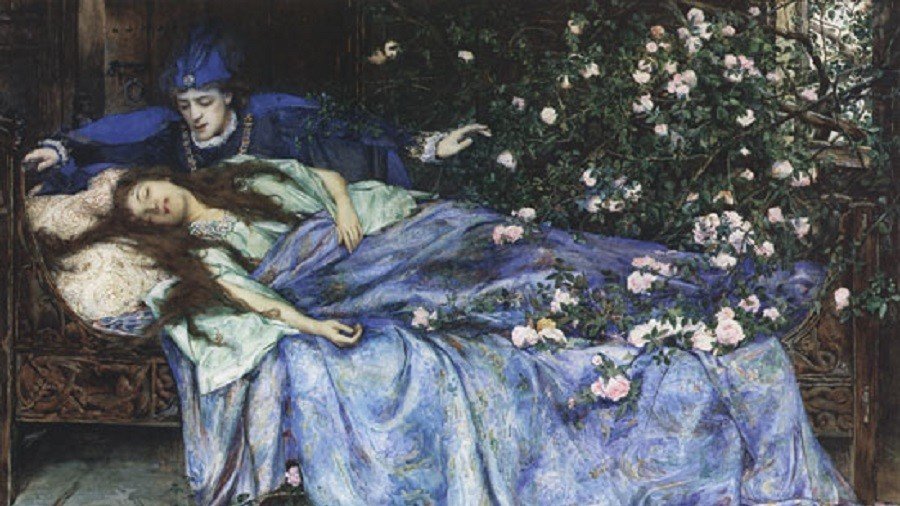 A mother is calling for Sleeping Beauty to be removed from a school's curriculum claiming it sends an "inappropriate sexual" message. She's not the first to suggest Disney's 'fairy tales' might have more than a few hidden hints of rape and harassment.
Sarah Hall, from Northumberland Park, north Tyneside, blasted the cartoon for failing to teach children about consent. She says the scene where the Prince lowers to kiss Sleeping Beauty is telling children it is okay to kiss without the other party being conscious or willing.
She said: "In today's society, it [Sleeping Beauty] isn't appropriate – my son is only six, he absorbs everything he sees, and it isn't as if I can turn it into a constructive conversation."
Kate Edwards, chief executive of Seven Stories, the national center for children's books, defended the cultural value of fairy tale.
She said: "The fairytale tradition is rooted in moral instruction, telling children what's right and wrong.
But Edwards added, according to the ChronicleLive: "Of course, the cultural context and moral have changed hugely, so it's important that children are given cultural context – but you can do that without losing these stories."
If you're looking for it, some other much-loved childhood narratives could also appear to demonstrate stone-age attitudes.
RT takes a look at fairy tales wherein sexual abuse and harassment are hidden in plain sight.
Beauty and the Beast:
What is perhaps most striking in the 'Beauty and the Beast' is the fact that Belle is courted by two suitors. One is Gaston, who sexually harasses her and will resist all her efforts to turn him down for marriage, and the other is the Beast, who 'loves' Belle so much that he will keep her locked up in a castle for the rest of her life.
Maleficent
One of its most recent, Maleficent is yet another Disney movie circulating tropes of violence against women.
Maleficent, the Moor fairy played by Hollywood star Angelina Jolie, has her wings cut off by Stefan (a peasant she had been in love with and who was seeking to kill her in order to become King), which has been compared to a symbolic act of rape.
The fact that she is then drugged, wakes up covered in blood, and is scarred both physically and psychologically is a stark example of violence against women.
Aladdin
The image of Aladdin and Princess Jasmine flying on a beautiful Persian carpet against a star lit sky is enchanting.
But the cartoon contains some other tropes that are far from a fantasy tale.
Evil Jafar schemes to marry Princess Jasmine, despite her finding him repulsive.
After he acquires some magic, he dresses her in a racy outfit and enslaves her, in what is yet another example of violence and oppression against female characters. She ultimately has to be saved by Aladdin… a man.
The Little Mermaid
Ariel is another example of how women are compelled to give up their own persona in order to appease the man they love.
This is exemplified by the little mermaid's choice to lose her tail in exchange for a pair of legs so she can spend her life with Prince Eric, who is human – and male.
You can share this story on social media: