'I'd receive 200 messages threatening rape every day': Online abuse of women laid bare in new report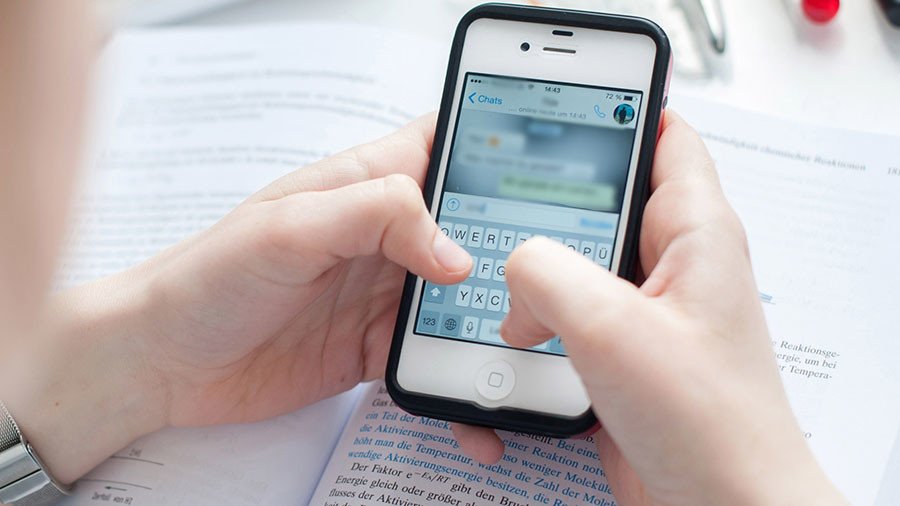 From tweets threatening violence to emails detailing graphic descriptions of rape, a new survey has revealed that one in five women has experienced online harassment. Amnesty International UK says it is causing psychological distress for thousands of women.
An Amnesty poll asked 504 women aged 18 to 55 in the UK about their experiences of online abuse to "investigate this emerging violation of … human rights." It found that one in five women said they had experienced abuse or harassment through social media.
Young women aged between 18 and 24 are particularly affected, Amnesty says, with more than one in three (37 percent) saying that they had experienced online abuse. One-third (36 percent) felt their physical safety had been threatened, while more than half (55 percent) suffered stress, anxiety or panic attacks as a result of the abuse.
Barbara Ntumy, race campaigner and executive of pro-choice charity Abortion Rights, says she has received numerous messages harassing her online. She added that she has also been abused on live TV for saying Britain should open its borders to refugees. Former British National Party (BNP) member Jack Buckby told her: "Take in a Syrian refugee. I hope you don't get raped."
"[The interaction with Jack Bucky on Channel 4 in February] proceeded with several tweets for several weeks implying I was too ugly as a black woman to be raped," Ntumy told RT. She added that as a Jeremy Corbyn supporter, "that too has come with lots of online abuses along racist and sexist lines."
Laura Bates, founder of the Everyday Sexism Project, said when she started the project - before it had become particularly high profile - she was receiving around 200 abusive messages a day. She said those messages would include detailed, graphic and explicit descriptions of rape and domestic violence. She added that in some cases, they would post as her online and post very explicit, sexual stories.
"I found it difficult not to be scared about my safety initially. When people started talking about how they would track me down using the IP address of Everyday Sexism Project, my partner and I actually moved out of our flat for a short time. I also received a number of [threatening] messages about snipers and found it difficult to walk around the city with tall buildings without looking over my shoulder," Bates told Amnesty.
She added that young women and teenage girls are experiencing online harassment as a normal part of their existence online. "Girls who dare to express opinions about politics or current events often experience a very swift, misogynistic backlash. This might be rape threats or comments telling them to get back in the kitchen. It's an invisible issue right now, but it might be having a major impact on the future political participation of those girls and young women."
Seyi Akiwowo, a London councillor and founder of Glitch UK, which aims to end online violence against women, has also spoken out about abuse she has received. After a video of her speaking on the refugee crisis at the European Parliament went viral earlier this year, she was "caught up in a storm of abusive comments and mob-style harassment."
She told Amnesty researchers: "I was called several variations of the N word, N*gger, Negros, N*ggeress. They told me to 'f*ck off back to Africa and die there you useless parasite' and … 'Lol kill yourself.' They also asked me: 'Which STD will end your miserable life? And 'what a giant gas chamber! When will it be commissioned?'
"They hoped for: 'the nest Ebola outbreak,' that I 'get lynched you stupid nog,' and that 'if all whites agreed that the best course of action would be to exterminate blacks, we could do it in a week.' Throughout this experience I learned a new word - 'misogynoir.' It is racialized misogyny that many black women face. This word perfectly captured by horrible experience."
Amnesty has said that online abuse against women is not just an experience of gender. Women of color, religious or ethnic-minority women, lesbian, bisexual, transgender or intersex women, women with disabilities or non-binary individuals who do not conform to traditional gender norms of male and female will also experience online abuse.
You can share this story on social media: