Israel sells Britain £78m 'Iron Dome' to protect Falklands from missile attacks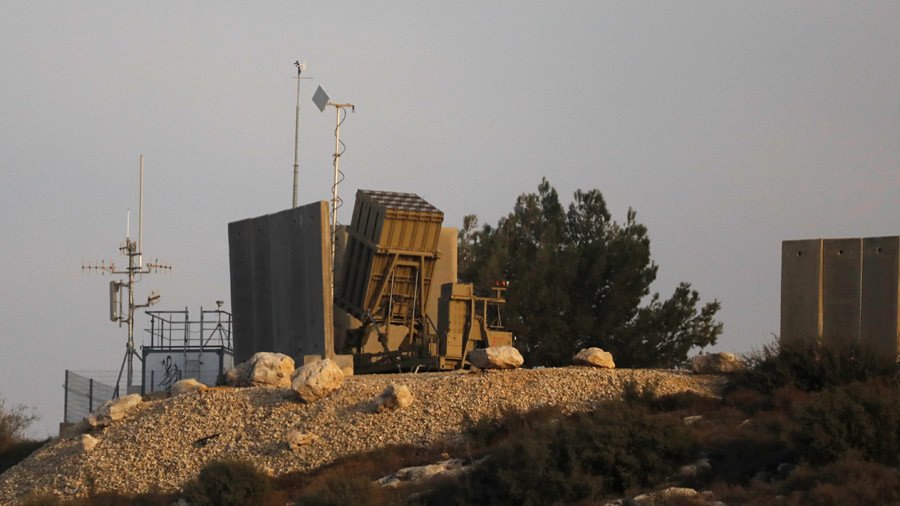 Britain has spent £78 million protecting the Falkland Islands with a new missile defense shield also used by Israel, shortly after Argentina bought a new fleet of fighter jets. Argentina has long claimed what it calls the Islas Malvinas as its own.
The Falklands' new Sky Sabre defense system is part of a £280-million renewal package for the islands announced by then-defense secretary Michael Fallon in 2015. The Sabre uses radar to track short-range rockets and can predict a missile's path and blow it out of the sky before it reaches its target.
The shield utilizes the same technology as Israel's Iron Dome, which has shot down hundreds of rockets fired from the Gaza Strip. It will be fully installed by 2020.
The new, souped-up defense shield is the product of Mprest, a company founded by former Israeli military officers. Mprest chief executive Natan Barak said the defense system would help make life on the Falklands safer.
"There are so many geopolitical changes in the world. You don't really know what is going to happen in the next three years… conflict and threats are changing," he said. "We want to make sure our platform will be capable of dealing with the next war we haven't thought about. It will make Great Britain more secure."
Barak praised the missile defense system, which will be integrated into Britain's command and control system.
"Our system is capable of doing this very fast. You have to identify, as fast as you can, which object is in the air, whether it is Great Britain's or something else, and see if it is a threat. It connects many sensors and other things to build a tactical picture."
"It also has to be capable of integrating with launchers and missiles. They will be able to operate and activate our system to fire on threats," he added.
Argentina recently purchased a fleet of Super Etendard aircraft equipped with Exocet missiles from France. These are the same planes that were used in the 1982 conflict between Britain and Argentina.
You can share this story on social media: