New 'special relationship': Malia Obama's new boyfriend is a British public school toff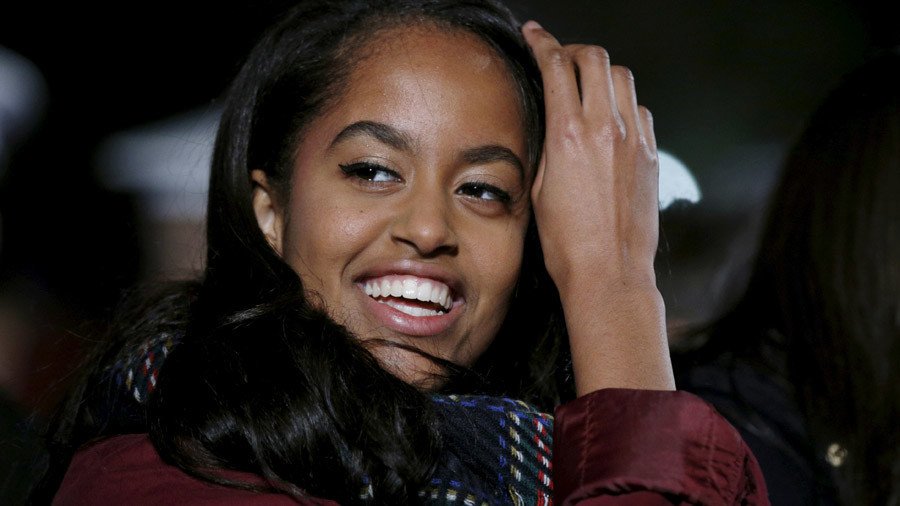 The mystery man spotted smooching Barack Obama's eldest daughter has been identified as posh British public schoolboy Rory Farquharson. The Harvard student previously attended one of Britain's most prestigious institutions, Rugby School.
Malia Obama, 19, was caught on camera at a tailgate party celebrating an Ivy League football game between Yale and Harvard. Both Malia and Farquharson are Harvard students. Footage has emerged showing the couple sharing an intimate moment, with Malia wrapping her arms around the British boy's neck before going in for a kiss.
The elite independent school at Rugby is just a rung below the likes of Eton, and costs £32,000 a year for fees and board. Farquharson was the 2015-16 head boy of Rugby; a position awarded to the most outstanding pupil of the year, both academically and socially. He has been described by his former school chums as "popular" and "quite a catch," and even appeared alongside Prince Harry in a video played at the 2015 Rugby World Cup Opening Ceremony.
Malia Obama's new boyfriend identified as posh British public schoolboy after they were caught snogging at Harvard-Yale tailgate partyRory Farquharson is a fellow Harvard student - and a British import pic.twitter.com/Qf0us806ik

— Spaceman Reporter (@beatlesjad) November 23, 2017
Rory's dad is Charles Farquharson is a chief executive of an investment fund management group in London.
It's heartwarming to see global elites finding love among their own. Especially since Barack Obama apparently thought Britain's attachment to the UK-US 'special relationship' was a joke, which he regularly mocked.
But things not may not be rosy between Malia's potential flame and her father. Obama has previously been accused of hating the UK by Boris Johnson after the 44th US president returned a bust of Winston Churchill on day one of his administration to the British embassy in Washington.
Obama is of Kenyan heritage, and his grandfather was involved with the nation's independence movement against the British colonial authorities. There are some claims that he was tortured by colonial authorities when he was imprisoned.
You can share this story on social media: