Don't alienate your allies, you'll need them to face China – Tony Blair warns Donald Trump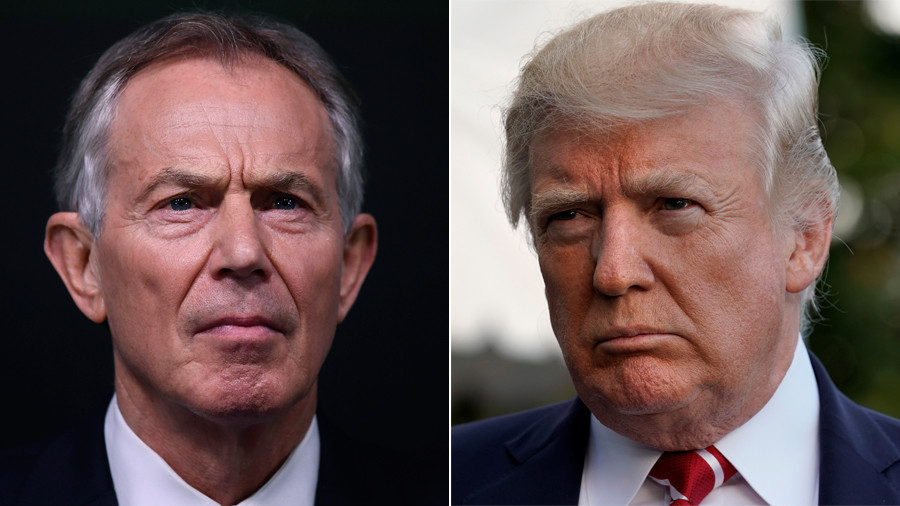 With the emergence of China as a global superpower, it is essential for the US to keep its allies close, former British Prime Minister Tony Blair has warned Donald Trump. The ex-Labour leader has long been an advocate of the UK-US 'special relationship.'
Read more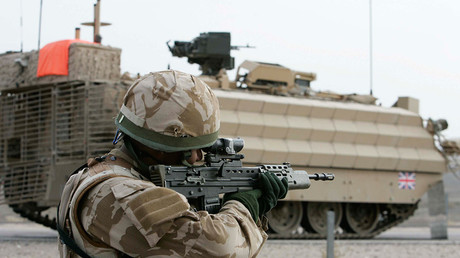 In an interview with The Axe Files, a podcast borne from a joint venture between the University of Chicago Institute of Politics and CNN, Blair said Trump's 'America First' policy is not necessarily a bad thing – so long as the president does not alienate his global allies.
"In one sense, why wouldn't you put America first? We should put Britain first. I mean everyone should put their country first," Blair told presenter David Axelrod. "My only plea to President Trump, or whoever is the American president, is approach things in a way that keeps your allies with you and keeps the Western world united because we're going to need that as we go through this big geopolitical change," said Blair.
He predicted that China will be the next geopolitical heavyweight, warning that alliances will need to stay strong to cope with the future political shift.
"China's got a right to take its proper place in the world… but just the consequences of this are so dramatic that we need that cohesive set of alliances staying strong and staying behind the values we believe in," Blair said.
Although he would have "obviously" preferred that the United States not opt out of the Paris climate agreement, he does hope that America will continue to commit to NATO. "If America started, for example, to pull itself back from NATO, and I don't believe you will, but if you did, well that void's not going to be filled by anyone else. That's dangerous," the former PM said. Trump has previously been critical of NATO allies over defense spending, and declined to reiterate the US commitment to NATO's mutual defense pledge.
Read more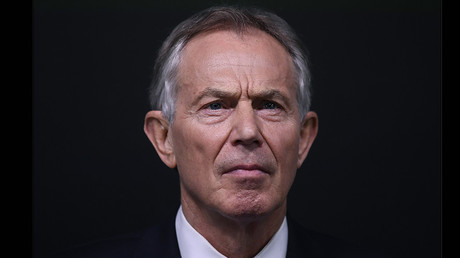 In the hour-long podcast, Blair also touched on his relationship with the US during his time as PM. He told The Axe Files the decision to invade Iraq with the US was the "most difficult decision" he had to make during his time in office, but he feels that Iraq is now better off without Saddam Hussein in power.
UK and American forces launched the 2003 Iraqi invasion based on intelligence reports that claimed Hussein's regime possessed weapons of mass destruction – claims that proved to be false. The 2016 Chilcot report, which investigated the UK government's actions during the invasion of Iraq, found that Britain and the US had undermined the authority of the United Nations Security Council, that Hussein did not pose a threat to the UK or its citizens at the time, and that the war in Iraq was not necessary.
"We have ... concluded that the circumstances in which it was decided that there was a legal basis for UK military action were far from satisfactory," Sir John Chilcot said when the report was released. "It is now clear that policy on Iraq was made on the basis of flawed intelligence and assessments. [Blair and his associates] were not challenged, and they should have been," he added.