'US misled us over Iraq WMD claims' – ex-UK PM Gordon Brown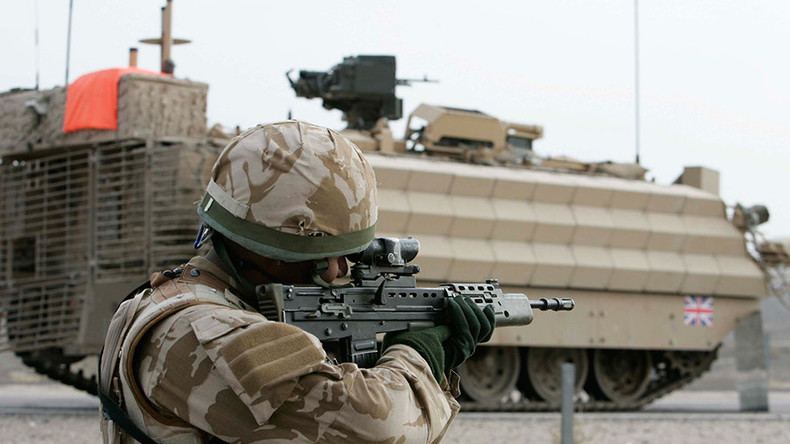 A US report disputing the size of Iraq's supposed stockpile of weapons of mass destruction (WMDs) prior to the 2003 invasion was not shared with the UK government, former Prime Minister Gordon Brown has said.
Writing in his newly published memoir, the then-Chancellor in Tony Blair's Labour government said he believes the US deliberately withheld information, adding that he felt the UK was "misled" on the issue used as justification for the war.
"If I am right that somewhere within the American system the truth about Iraq's lack of weapons was known, then we were not just misinformed but misled on the critical issue," he says in 'My Life, Our Times.'
READ MORE: Jail bankers who caused 2008 financial crisis, says ex-PM Gordon Brown
Brown said that, in the build-up to the invasion, he had been briefed that the intelligence services had detailed knowledge of where the weapons were being stored.
"I remember thinking at the time that it was almost as if they could give me the street name and number where they were located," he writes.
But a report commissioned by then-US Defence Secretary Donald Rumsfeld in September 2002 challenged this assessment, saying that the intelligence was based on "analytic assumptions." The US report, which disproved the assertion that Iraq was capable of making WMDs, was leaked last year.
"It is astonishing that none of us in the British government ever saw this American report," Brown writes. "It is now clear how forcibly this report challenged the official view."
Citing the report's claim that Iraq was incapable of targeting the UK bases in Cyprus, Greece, and Turkey with missiles, in contradiction of the now infamous WMD dossier, Brown is pointed in highlighting Rumsfeld's role in the apparent misdirection.
"Rumsfield was informed: 'We doubt all processes are in place to produce longer-range missiles," the former PM writes.
READ MORE: Attempt to prosecute Tony Blair over Iraq War blocked by High Court
Published in July 2016, the Chilcot Report into the UK's involvement in the Iraq War found that Tony Blair's government had joined the invasion before all peaceful options had been exhausted.
Sir John Chilcot, the retired civil servant appointed to chair the review, also found that "judgements about the severity of the threat posed by Iraq's WMD were presented with a certainty that was not justified."
The review, which took almost seven years publish, is similarly critical of the way the intelligence was examined by Tony Blair's government. "It is now clear that policy on Iraq was made on the basis of flawed intelligence and assessments. They were not challenged, and they should have been," the report read.
You can share this story on social media: