Teen killer boasted on Facebook about plans to murder schoolteacher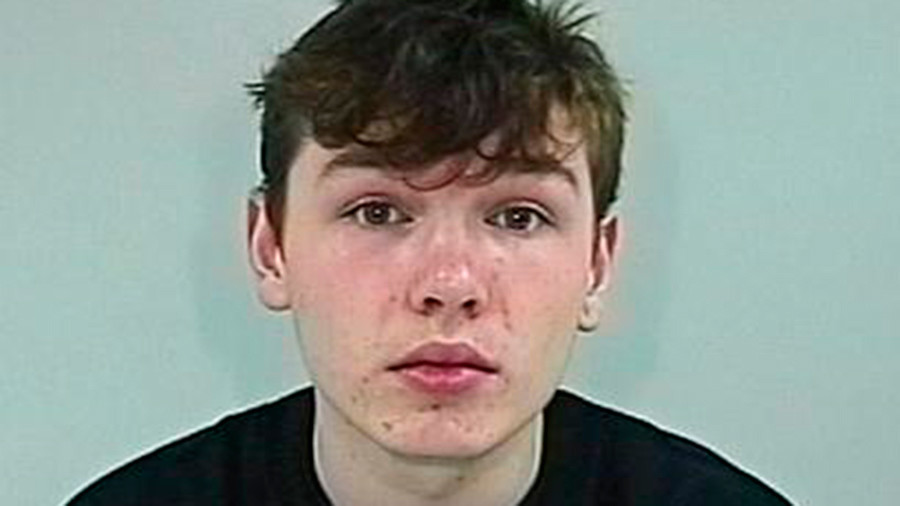 A schoolboy who murdered his teacher boasted that he would kill her "for £10" on Facebook, an inquest into her death has heard. Will Cornick, now 19, is serving a minimum 20-year sentence for stabbing Ann Maguire during a Spanish lesson.
Most of Cornick's classmates at Corpus Christi Catholic College in Leeds did not believe he was serious when he announced plans to kill Maguire in 2014, the inquest was told. One pupil backed down from reporting it when Cornick threatened to kill them as well. Even those who saw the kitchen knife stashed up his sleeve did not think he would actually use it.
Wakefield Coroner's Court heard that "petite" Maguire, 61, "had no chance" of survival against the "strapping" 6ft 2ins student, then aged 15, who had posted plans to kill her as long as four months before, according to the Daily Mail.
"I would kill Maguire for a tenner [£10 ($13)] … if I do it [kill her] on Tuesday will you bail me out? Let's break into school, smash everything in Spanish, then get drunk, do it again and punch some walls," he wrote on Facebook. He then changed his profile picture to the Grim Reaper.
A number of private Facebook messages exchanged with others were read to the jury. In one message, he said: "As long as she's alive. I'll be depressed, sad and angry … so there's only one thing to do." In another, he said about Maguire: "The one absolute f*****g b***h that deserves more than death, more pain than torture, and more than anything we can understand."
On Christmas Eve, Cornick said: "If imbgonna [sic] be your assassin then i'm gonna need enough pay to bail me out if I get caught. Btw no b******t i am full on honest about being your assassin." A separate message, sent in January, read: "Break into school and murder everyone inside at the current time then … smash everything Spanish, Maguire, Kellet and art to shit then get drunk and do it again steal everything of value an [sic] punch some walls … just a suggestion."
He added: "I want power I want the capability or choice in a sense to be able to get told off by Maguire and for me to turn around with the skill pride and power and ace her f*****g cockles with a long and shiny blade."
Police arrested another boy, but released him without charge. They believe Cornick acted alone.
The inquest heard he held a "deep-seated" and "irrational" grudge against Maguire and was prepared to go to jail "so as not to have to worry about life or money." He took the 34cm knife from his parents' kitchen on the morning of the murder.
The coroner heard that Cornick calmly got up from his seat in the languages classroom, stabbed Maguire eight times, then returned to his seat "like nothing had happened." He stabbed her while her back was turned and she was helping another pupil.
Maguire had taught at the school for almost 41 years. Cornick has not explained why he hated Maguire and has shown no remorse, according to The Sun. He told a psychiatrist: "I know the victim's family will be upset but I don't care. In my eyes everything I have done is fine and dandy."
The inquest continues.