Schoolteacher suspended for accidentally calling trans student 'girl' tells RT he's being bullied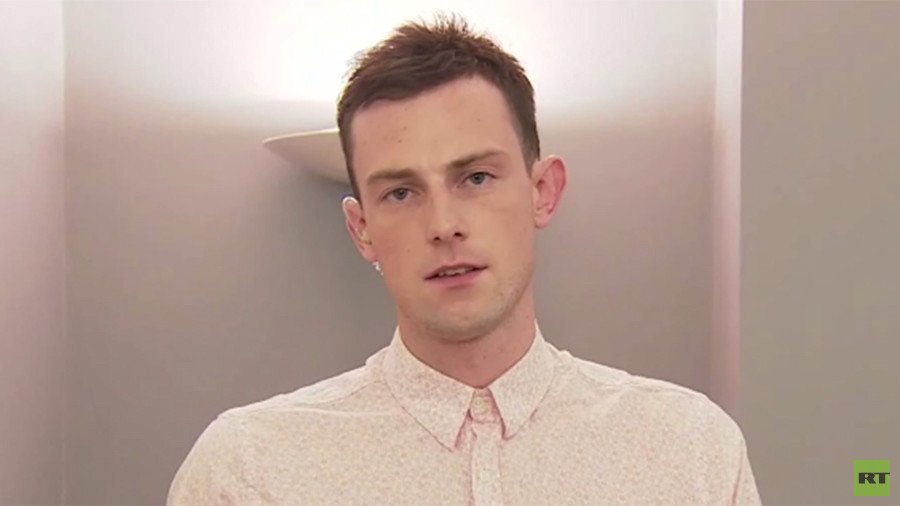 Christian high school teacher Joshua Sutcliffe has told RT that he believes he is being bullied by the school that suspended him for 'misgendering' a student. Sutcliffe says he has been singled out due to his religion.
Sutcliffe was suspended, investigated, and will face a tribunal this week after he accidentally called a transgender student who identifies as male a girl during a group activity.
The teacher admits he said "well done girls" to the group that the transgender student was in, and apologized immediately when the student protested his female-gendered words.
Six weeks after the incident, Sutcliffe was suspended by the Oxfordshire state school that he works for, telling RT today that he feels bullied and isolated by the school, its investigation, and the upcoming hearing.
"I feel like I've been discriminated against within the community and I think that's a trend nationwide. Christians aren't able to live out their faith in a professional setting," he said.
The math teacher was ordered by the school not to talk to colleagues about the misgendering complaint, telling RT that some teachers were aware of a matter being dealt with by the principal, but not the nature of it.
"I wasn't able to talk to them or allude to them exactly what the allegations was. I did tell some teachers that there was a dialogue going on between me and the head teacher of the school," the 27-year-old said.
Sutcliffe previously ran a lunchtime bible club that was shut down. It is understood that the group was closed following comments made by Sutcliffe about same sex marriage, telling a student that the bible says marriage is between a man and a woman.
The Oxfordshire teacher said that he strives to be the best educator he can be – but is doubtful about his future with his current school.
"With how things are going at the moment, I'm becoming more and more pessimistic about the outcome," he said.
"You won't have to look far to find parents who loved me bring their child's maths teacher. I'm well respected within the community. I think, yes, they do know that I'm a Christian but they also know I long for them to do well in exams, in tests, and to succeed within the classroom. I love to teach and I pray that there would be a school willing to hire me and they'll see that I do things excellently."
You can share this story on social media: