Time to get 'realistic': Britain's top cop calls for teen thugs to get 'harsher' sentences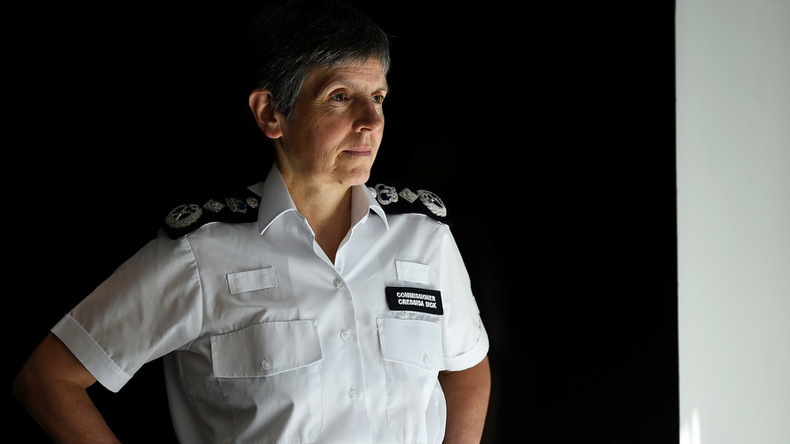 Teenage thugs in Britain must be handed harsher prison sentences, quicker, says Britain's top police officer. Cressida Dick CBE says some youngsters have committed dozens of crimes, ranging from violence to theft, but have never spent a day in prison.
The Metropolitan Police Commissioner used the example of a 16-year-old's crime spree spanning three years. The teen committed 42 offences, some involving drugs and weapons, yet the teenager has never done any time.
The Scotland Yard boss has questioned whether keeping kids out of jail for "lower level offences" is working.
Speaking to the Howard League for Penal Reform Dick asked if it was time "to be realistic".
"I and a number of my officers are seeing an increasing number of young people in London who are simply not fearful of how the state will respond to their actions" the Commissioner said, according to the Daily Mail.
"They don't see imprisonment as particularly likely or a serious threat and it does not in any sense deter them from criminal activity.
"At what point does the state prioritise its duty to protect the public and ensure that young people could see the criminal justice system as something that will catch up with them?"
Sentencing guidelines used in British courts urge judges to use jail as a last resort – instead focusing on training and education.
Figures show two out of every three jailed teens commit another offence within a year.
Dick claimed if they are jailed sooner, prison can be used as a deterrent. As it is, youngsters have usually become repeat offenders before imprisonment, which cannot then be effective.
"We need to give more real deterrents and we need to use [the] opportunity that prison could give to better ensure children don't reoffend," she said.
"Do we yet again need to think about… the incarceration of young people? Is it absolutely the right thing that we have sought to avoid putting young people in prison for all lower level offences?"
"Do sentences need to be longer and more effective when used in relation to young people, no matter how hard that is for many of us to think about?"
Dick said that one must be "realistic" and called for "imaginative" solutions.
"Should we couple that with harsher, more effective sentencing… where it is clear other approaches are no longer working, with custodial sentences that do actually deter people?" She asked.
In 2016, 26,236 criminals under 18 were sentenced by courts; one in 16 was jailed.
Compared with a decade ago when there were 3,000 young offenders in jail, there are now roughly 860.