Cash over kids? Cuts mean London police will close stations in face of soaring gun & knife crime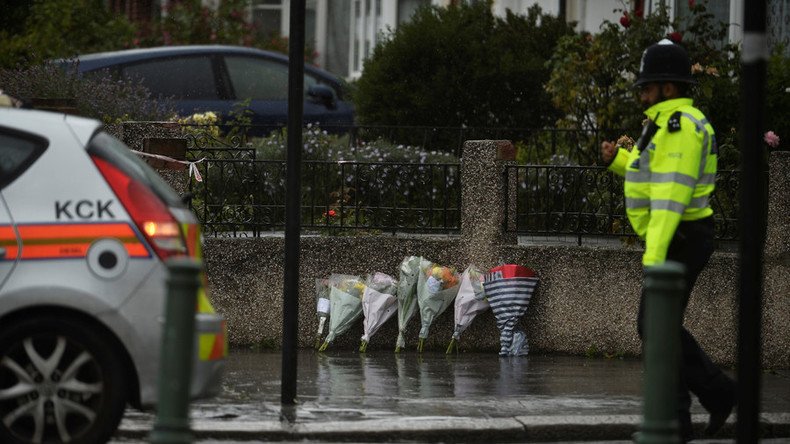 Hundreds of teenagers have been stabbed in Britain's capital – 74 people killed in 2017 alone – but just days after the death of the latest young victim, it has emerged police are planning to have just one station that opens for 24 hours in every borough of the city.
Moped gangs are mugging drivers, walkers and runners, acid attacks are rising and children say they are fearful of their lives, but the Metropolitan Police has been ordered to save cash.
In order to reach targeted savings of £400 million ($532 million) by 2021, police stations are set to be shut, leaving just one per borough which is permanently open. In August, officers found a man slumped outside Feltham Police Station after being attacked, while others have been knifed nearby closed stations, deserted by officers as the Tory austerity axes falls.
The Mayor's Office for Policing and Crime (MOPAC) and the Metropolitan Police Service (MPS) released their Public Access Strategy confirming the move. According to the report, closing all but one 24 hour station in all of the capital's 33 boroughs will save £8 million, "equivalent to the cost of 140 police constables."
London Mayor Sadiq Khan deflected blame to the Government, claiming he has been "forced" into making the decisions to cut front counters.
He said he made the choice to protect frontline officers.
Experts claim the police are removing "safe spaces" from communities where there has been a huge spike in crime. Plans to increase patrols by PCSOs, who do not have the full arrest powers of their police officer colleagues, are also causing fury.
In 2016 there were crimes involving knives and blades every 14 minutes. The Met has already had a £600 million cut to its budget. Meanwhile, the number of officers could fall below 27,500 by 2021 – the lowest number in nearly 20 years. At the same time, Londoners are living in fear.
"It is just going to get worse and worse," Danny O'Brien of Anti-knife UK told RT UK.
"What happens is they are taking away safe places off the streets. People know where they are and they will run to them.
"The kids know about the police. If they have a couple of PCSOs they're going to call them plastic police. The government has to reverse these cuts. There were 74 people killed so far this year, already higher than the last two years."
Of the dozens killed, 21 were teenagers and two were aged just 15. Yet the police justify the move on the back of a survey carried out over 12 weeks, which they claim had a huge response. Four thousand Londoners from a population of 8 million got in touch, making it 0.00005 percent of the entire city who responded to the survey.
The Met also justified the move by claiming the way Britons access services – like shopping – is changing. "We know that our proposals, particularly around front counters and police buildings, are not universally popular," the report said.
"But we are clear that, given the financial situation the MPs faces, these decisions represent the best option for keeping officer numbers as high as possible and keeping Londoners safe," said Sophie Linden, deputy mayor for policing and crime.
"Work is ongoing to ensure response times are maintained and the quality of service improved. Although emergency response and patrol teams have specific parade sites where they start and finish their tour of duty, this does not mean that they always respond to incidents from that location."
The capital has seen a staggering 34 percent rise in knife crime over the last year.
You can share this story on social media: