'Britain is very weak': EU and UK politicians planning for imminent May government collapse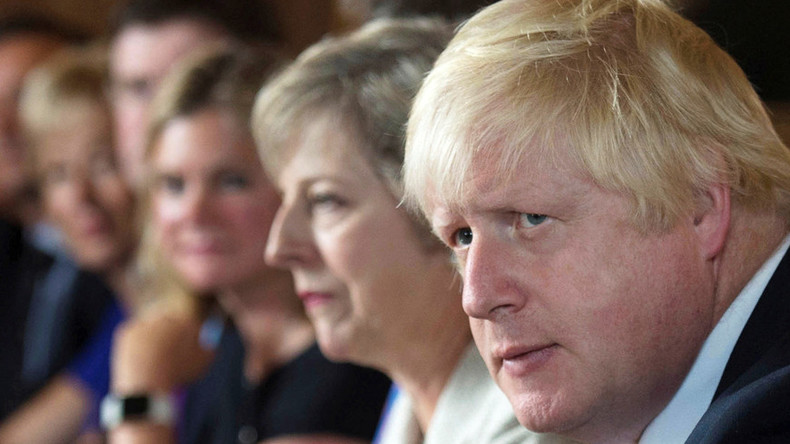 Theresa May's government could topple at any moment, according to the Labour Party, which is becoming increasingly convinced that it will soon be taking the place of Theresa May's Tories.
Jeremy Corbyn's deputy Tom Watson has written to the prime minister to demand answers about what she knew in relation to Priti Patel's secret meetings while on holiday in Israel.
The now former international development secretary met with Israeli politicians without declaring the engagements to the foreign office beforehand, or reporting them in the usual way.
Her embarrassing downfall came in the same week as Sir Michael Fallon's resignation over the Westminster sex scandal, Boris Johnson's gaffe landing a British woman in an Iranian court, and close ally Damien Green being accused of having porn on his computer.
The chaos surrounding the government was highlighted by the appointment of Gavin Williamson, former chief whip, as defence secretary. The young man has political sway but no experience in the field, yet insiders say he was able to force his way into the position without Theresa May having much choice.
Priti Patel has been replaced by Portsmouth North MP Penny Mordaunt. Ironically, it was Mordaunt who was tipped to take over from Fallon. The Royal Navy reservist was the first female minister for the armed forces in 2015, five years after her election in 2010. The Brexit-backing 44-year old is a former work and pensions minister, who is reportedly popular among the party.
Tom Watson's comments coincided with reports that EU leaders are also getting ready for a UK-government collapse.
Speaking to The Times, an unnamed EU leader said the union is keeping a close eye on the cabinet chaos.
"There is the great difficulty of the leadership in Great Britain, which is more and more fragile," they said. "Britain is very weak and the weakness of Theresa May makes negotiations very difficult."
Citing the article, Watson said he could only agree. "It does seem to me that we are in a very unstable situation at the heart of government and that random events could bring the government down," he told The Independent.
"We are ready with our manifesto, we would be prepared to go into a general election with a bold set of policies," he added.
However, if May falls, there would need to be another general election for Labour to come into power, as she could be replaced as prime minister by another Tory politician. The party could trigger a vote, although this is thought to be highly unlikely.
You can share this story on social media: