Universal Discredit: How Britain's welfare system is actually plunging people further into poverty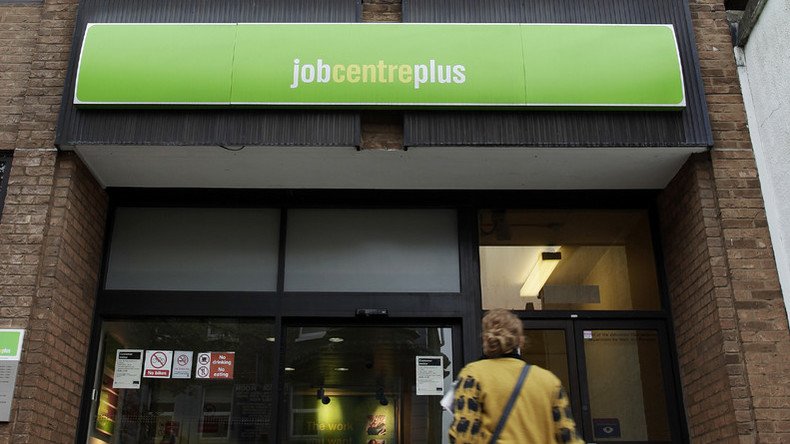 Universal Credit is the government's flagship welfare program - yet there is copious evidence that an increasing number of families are being dragged into poverty, and critics are now calling for it to be overhauled, if not scrapped altogether.
In light of news on Thursday that a woman was found dead in a freezing flat after her benefits were stopped over her failure to attend a Universal Credit meeting, RT details how the scheme has been widely 'discredited.'
The program - which merges six different benefits into a single payment - has turned into such a fiasco that its very own architect, former Tory work and pensions secretary Iain Duncan Smith, has also called for it to be reviewed.
When it was first drafted in 2011, the scheme was hailed as a means to incentivize people into work. According to the Trussell Trust, the UK's largest food-bank organization, those resorting to food banks in the areas where the scheme has already been rolled out have increased by an average of 30 percent since April, compared to 12 percent where it has yet to be launched.
An inquiry published last week by the all-party Commons work and pensions committee found that the 42-day average waiting time for payments means more people are struggling with rent arrears and struggling to pay for basic necessities.
About a fifth of claimants have to wait more than the 42-day average, while an estimated 85 percent do not have a month's worth of savings to help them through that period. The scheme is planned on the assumption that claimants get their salary just as many other people, on a monthly basis and in arrears.
Brendan Sarsfield, chief executive of housing association Peabody Trust, said: "Six weeks' minimum wait for payment is too long and is pushing the poorest into greater debt.
"The government should pause the rollout and reduce the waiting period to two weeks. This could ensure 40,000 households get some money in time for Christmas," he said, according to The Guardian.
A group of 12 MPs called for a suspension of Universal Credit back in September in light of evidence that the scheme was "putting people into poverty."
They were joined by former government adviser, Dame Louise Casey, who said: "I completely agree that we all should be wedded to the principle, and therefore the overall policy, that work should pay.
"If it means that we are looking at more and more people that are ending up homeless, or ending up having their kids taken away, or ending up in more dire circumstances, that cannot be the intention," she added.
"It can't be and it won't be the intention of Theresa May or [First Secretary of State] Damian Green or any of those people. I just don't believe that they would want that to happen."
She suggested ministers are pushing the scheme regardless of its flaws because they are afraid of another U-turn. However, she warned: "It's like jumping over a cliff - once you have jumped, people end up at the bottom and we don't want that to happen."
There are about 600,000 people on full service Universal Credit, and by the time it is fully rolled out in 2022, an estimated seven million are expected to claim it.
The Department For Work And Pensions has routinely defended the system and said in a statement: "The best way to help people improve their lives and increase their incomes is through employment, and Universal Credit claimants are moving into jobs faster and staying in work longer than under the old system.
"Universal Credit is paid the same way as many people in work are. Budgeting support and advances are available to anyone who needs it, so no one should be left without money if they cannot wait for their first Universal Credit payment."
You can share this story on social media: