Is your son at risk? London boys most common targets of extremism, report shows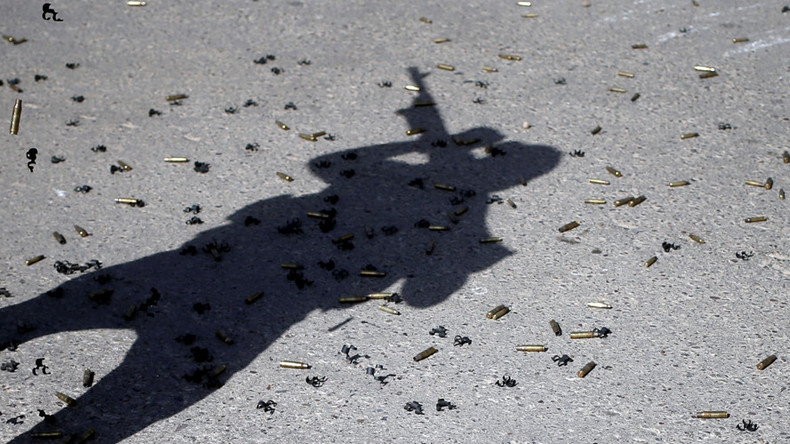 A nine-year-old boy who professed his adoration for ISIS in a classroom after seeing an execution video online is one of thousands of children flagged as being at risk of extremism, according to a new report released by the Home Office.
After a year of support, case workers have reported that the west-London boy has "turned his life around" via mentoring and counselling through the UK government's anti-extremism program 'Prevent.'
A senior Home Office official said Haaruun (not his real name) "stood up in class and said he supported ISIS" and that "he had watched ISIS execution videos after searching for news coverage of the Paris attacks. It led to him to ones showing brutal executions and burning people."
From April 2015 to March 2016, nearly 8,000 people were referred to the program. Schools and colleges made up the bulk of these referrals, accounting for 33 percent of the people flagged as being at risk of radicalisation to authorities.
More than half of those were aged 20 and under. 78 percent of them were male, and the highest proportion of those referred - 25 percent - lived in the London area. Only 22 percent of those flagged under the anti-radicalisation program were female.
If deemed a credible threat of developing extremist views, those referred were placed in 'Channel,' a counter-radicalisation support program. While the vast majority of those referred to Channel were for extreme Islamic views, statistics also showed that the number of those attracted to right-wing extremism is on the rise.
A man, who had been an "avid collector" of Nazi memorabilia and literature, was referred to Prevent by police. The 47-year old said he believes his participation in the voluntary program is what has stood between him and a jail sentence.
"The support I have received through this process has allowed me to feel more valued as a person and made me see there is more to life than what I was doing," he said. "Without the help of this process, I am sure I would be in prison now."
You can share this story on social media: