Tragic end for Thames Dolphin, found dead in river shallows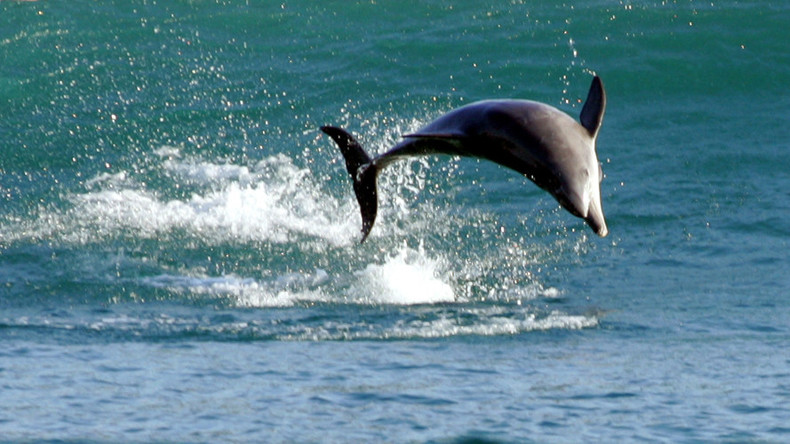 The Thames Dolphin has met a sad end, dying after beaching itself in the river shallows at Wandsworth. The Metropolitan Police Marine Policing Unit confirmed the dolphin's death on Twitter.
Eyewitness Michael White, a roofer who works at a building site on the Thames, reported the dolphin to animal rescue authorities who, he said, did nothing.
White said he and his colleagues saw the mammal becoming stuck Monday evening.
"We were at work just on the north side of Wandsworth Bridge and saw it beached on the bank," he told the Evening Standard.
"I phoned a number given for stranded animals and reported what had happened. I explained to them that it was beached in shallow water.
"But they did not do anything about it so when we came back on Tuesday morning it was dead."
During the week, The RSPCA and the British Divers Marine Life Rescue Team told the media they had been monitoring the dolphin closely.
"The RSPCA has been made aware of a dolphin which has been spotted in the River Thames in the Putney area of London," an RSPCA spokesman said.
"We are liaising with British Divers Marine Life Rescue (BDMLR), who are monitoring the mammal, and are available to assist their teams if necessary."
A BDMLR spokesman said they had received a call about the animal's welfare during the week, but when they set out to find the dolphin could not locate it.
A post mortem is underway to determine the Thames Dolphin's official cause of death.
You can share this story on social media: