Paradise Papers: Prince Charles gave climate speeches after offshore shares purchase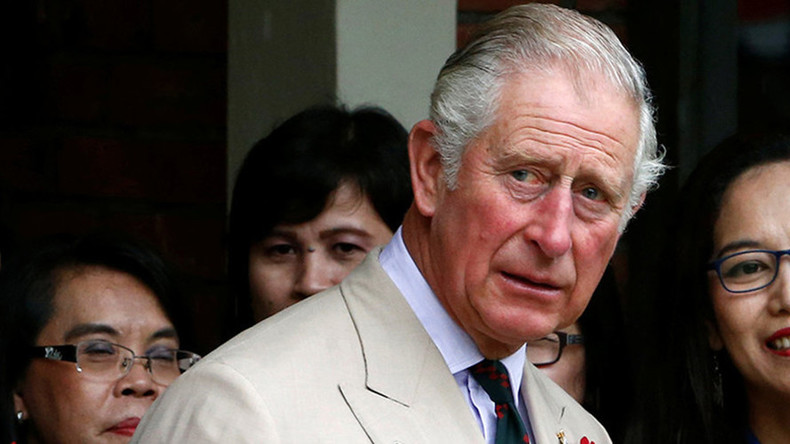 The Prince of Wales' private estate appears to have secretly invested in an offshore company which may have benefited from his campaigning. The Duchy of Cornwall bought shares in a Bermuda-registered business, the leaked 'Paradise papers' have revealed.
The Duchy of Cornwall is the name of Charles' private estate, the revenue from which is awarded to The Prince of Wales.
With this money, the Queen's son pays for public, charitable and private activities.
In 2007, Charles reportedly had 50 shares in a company named Sustainable Forestry Management. It was bought for around $100,000 and later sold around 2008 for $325,000.
Company board members which invested in land to protect it from deforestation were sworn to secrecy at the time.
Hugh van Cutsem, a millionaire horse breeder and Cambridge University friend of the Prince was director.
The share purchase would not give a tax advantage to the estate, but will prompt awkward questions for the Royal.
The Prince has a keen interest in the environment and called for new ways to support rainforests.
It may now be implied the company he invested in could have indirectly benefited from his public speeches on the matter.
However, the Duchy told The Times that Charles would have not had any "direct involvement in investment decisions" and that the estate's finance and audit committee are sound.
It was claimed the Prince has "never chosen to speak out on a topic simply because of a company that the duchy may have invested in."
The prince's estate has never publicly declared any offshore interests, and the Royal household does not give detailed accounts of investments.
Van Cutsem died in 2013, but was director of SFM, a business designed to bring lucrative returns to those who invest in the future of tropical forests.
The company wound up in 2011.
The duchy is not required to pay UK tax on income or gains but Prince Charles makes voluntary payments.
However, the revelation has sparked anger and a call for clarity.
Former chairman of the Committee on Standards in Public Life, Sir Alistair Graham said the share purchase amounted to a serious conflict of interest.
"There's a conflict of interest between his own investments of the Duchy of Cornwall and what he's trying to achieve publicly," he told the BBC.
"And I think it's unfortunate that somebody of his importance, of his influence, becomes involved in such a serious conflict."
The estate also committed payment of £1m to a private equity fund partner in Coller International Partners IV-D, based in the Cayman Islands.
"Because it is a private estate we do not comment on the details of the investments beyond stating that they must adhere to its responsible investment policy, which governs the sectors that the duchy may invest in. In all cases, these investments do not derive any tax advantage whatsoever based on their location or any other aspect of their structure, and there is no loss of revenue to HMRC as a result," a Clarence House spokesman told The Guardian.