Children should be given drugs to reduce risk of heart attacks & strokes, says new guidance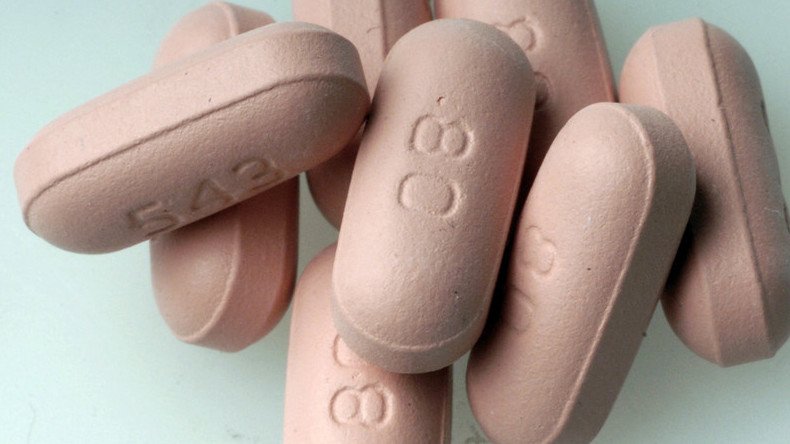 Tens of thousands of children with inherited risk of high cholesterol should be put on statins as early as the age of 10, according to new guidance. It comes as part of a radical National Health Service (NHS) strategy to tackle deadly heart disease.
New guidance from the National Institute for Health and Care Excellence (Nice) calls on GPs to dig out medical records to find who may be carrying the gene defect that afflicts them with high cholesterol levels, a condition known as familial hypercholesterolemia (FH).
Amid growing concerns that cases of high cholesterol are going undetected, Nice argues prescribing the drugs to children as young as 10 could minimize the risk of them suffering from heart disease when they reach middle age. Although it is believed up to 260,000 people – including 56,000 children – are suffering from the genetic defect, only 15 percent are actually being treated for the condition. Some 600 of those are children.
Professor Mark Baker, director of the center for guidelines at Nice, said: "Familial hypercholesterolemia is a serious, often undiagnosed but relatively common condition which, if treated early, ideally in childhood, will not affect normal life expectancy for the majority of people with it.
"Starting on the right treatment, usually with a high-intensity statin, as soon as possible is important, but only a fraction of people with the condition know they have it. It's also important that family members of people diagnosed with FH are traced and offered a gene test to see if they also have the condition and therefore need treatment."
Where levels of more than 9 mmol/l are found in those over 30, and those of 7.5 mmol/l are found in those under 30, high-dose statins should be offered, the NHS guidance states. For males affected by the condition, they have 50 percent chance of suffering a heart attack or stroke before the age of 50, while females have a one in three chance by the age of 60. If someone is child or sibling of someone with the condition, they have 50 percent chance of contracting the FH themselves.
But charity Heart UK said the plans do not go far enough, and called for a "national screening program" to identify those at risk. Chief executive Jules Payne said: "GPs do not routinely carry out cholesterol tests in most patients until they reach the age of 40 when they are eligible for an NHS health check. Therefore there are many invisible patients with FH who are at risk."
You can share this story on social media: