56,000 immigrants set for deportation from UK have disappeared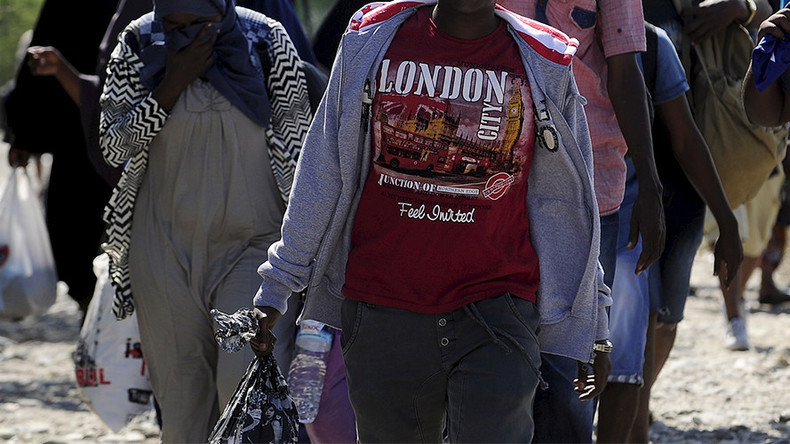 Poor coordination and communication have been blamed for almost 56,000 foreign nationals slipping through the fingers of the Home Office, absconding before the government could deport them.
Two reports published by the Independent Chief Inspector of Borders and Immigration, David Bolt, have detailed the shortfalls of the Home Office's Reporting and Offender Management (ROM) processes and its management of non-detained Foreign National Offenders (FNO), which monitor about 80,000 immigration and asylum cases across the UK.
Those monitored include individuals who have overstayed their visas, foreign offenders and people who entered the UK illegally.
In September 2016, data shows almost 40,000 individuals were required to report at one of three London Reporting Centres.
Staff at the busiest of the three, Becket House, were found to be spending just two to three minutes on each interview – to meet daily quotas.
In December 2016, almost 7,000 instances of a scheduled reporting event were recorded as incomplete.
Bolt described the processes and people involved with implementing them as "under strain."
"The numbers required to report routinely mean that it is extremely difficult for staff at Reporting Centres to ensure that reporting events are 'meaningful,' in terms of encouraging voluntary departures or resolving barriers to removal," he said.
"Meanwhile, the removal of FNOs is regularly frustrated, often by last-minute legal challenges, and monitoring non-detained FNOs effectively is a challenge and one that raises obvious public protection concerns.
"The ROM system is hampered by poor communication and coordination within the Home Office.
"The inspection found that recording and treatment of non-compliance with reporting restrictions was inconsistent, and there was little evidence of effective action to locate absconders."
On Thursday, the Home Office accepted 12 recommendations handed down in Bolt's reports and revealed their policy plans for implementing change across the system.
"All but two of the recommendations have been accepted in full," he said.
"I look forward to re-inspecting both areas of work in 2018, when I hope to be able to confirm that the necessary improvements have been made and sustained. In the case of the partially accepted and rejected recommendations, I will be looking to test that the measures to monitor and manage the risks associated with FNOs referred to in the responses are indeed effective."
A Home Office spokesman told the BBC it recognized the inspectors' "observations of inconsistencies in our operation" and that it is "taking action to address this issue."
The spokesperson also said an ongoing review of "how we establish and maintain contact with those who have not complied with restrictions placed on their stay in the UK" is underway.
The review is due to be completed by April 2018.