'Helpless snowflakes': Anne Widdecombe leads backlash against Westminster sex scandal (VIDEO)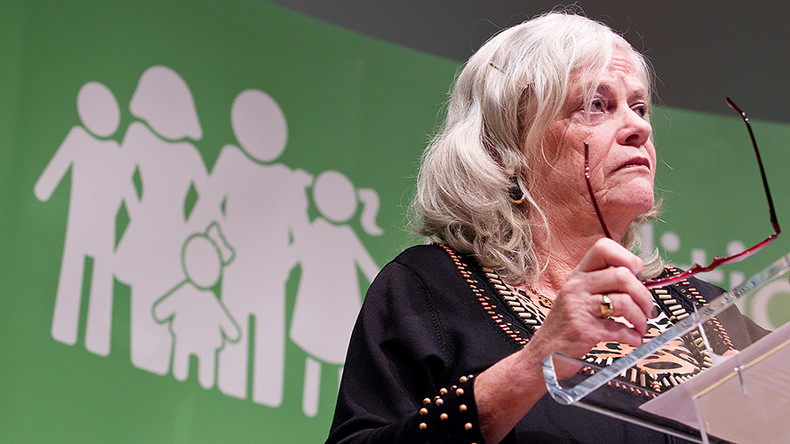 Former Tory MP Anne Widdecombe has denounced women speaking out against sexual harassment at Westminster as "helpless little snowflakes" during an interview with RT.
The politician-turned-commentator decried that "women are being so wimpish these days, wallowing in self-pity, expecting the men always to protect them."
"This wasn't what the women's lib I signed up to in the 70s was about. We weren't helpless little snowflakes then, we'd have dealt with any man who actually went too far or actually tried to go too far, we'd have dealt with him," she said.
The former Maidstone MP was responding to Wednesday's resignation of Sir Michael Fallon as defense secretary. Fallon conceded that his past behavior may have "fallen short" of the standards expected by the UK military.
Fallon's position became increasingly precarious after he admitted that he had repeatedly touched the knee of journalist Julia Hartley-Brewer at a dinner event 15 years ago. The pair both said that the matter was settled. The minister nevertheless felt that he had to resign.
Widdecombe said the "world had gone completely bonkers" if his resignation was simply over the touching of a Hartley-Brewer's knee, about which she "didn't care tuppence," according to the ex-MP.
Some 40 Tory MPs have been named in a so-called 'dirty dossier,' which was reportedly compiled by Conservative Party staff about senior politicians against whom accusations of misconduct have been made.
Fallon is the first minister to step down as a result of the growing scandal about sexual harassment at Westminster. Further allegations have emerged about other MPs in recent days, including First Secretary of State Damian Green, who has been accused of making inappropriate advances.
A 'fleeting' knee touch and a 'suggestive' text message does not sexual harassment make. Kate Maltby's tale is insulting to real victims.

— Sarah Knapton (@sarahknapton) November 1, 2017
Confused about Damien Green story. Kate Maltby didn't work for him Westminster or for the party. He asked her out. Have I got this right?

— Nadine Dorries (@NadineDorries) November 1, 2017
Writing in the Times, journalist Kate Maltby accused Green of placing a "fleeting hand against my knee" and abusing his position of power. Her allegations were attacked by Daily Mail columnist Jan Moir, among others, who described Maltby as "part of the poison," and said her "disingenuous article" had left "Green fighting for his political life."
Moir accused Maltby of "making a big fuss about nothing very much," and concluded that her article on Green "conflates real abuse with gropers, real victims with modish, self- seeking opportunists, it condemns clammy opportunism and demi-creeps with the kind of fervor that should be reserved for rapists and serial-sex offenders."